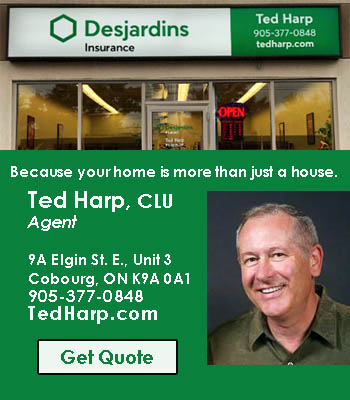 LOYALIST COLLEGE JOURNALISM & COMMUNICATIONS FACULTY MEMBERS TO HOST PUBLIC FORUM ON LOCAL NEWS IN NORTHUMBERLAND COUNTY, MARCH 20
Belleville, Ontario, February 21, 2018 – In an effort to enhance the quality and delivery of local news, faculty members from Loyalist College's Journalism & Communications program invite the community of Northumberland County to take part in a Local News Forum.
The event offers an opportunity to engage in a conversation around how to strengthen local news coverage, particularly following the November 2017 closure of Northumberland Today newspaper, which served Port Hope, Cobourg, Hamilton Township, Alnwick Haldimand Township and the Township of Cramahe.
Building on the momentum of their September 2017 Public Forum on Local News in the Bay of Quinte, Loyalist faculty members, along with other journalists and community volunteers, are committed to making coverage better and to shaping the future of news in the community.
"This public forum is part of an ongoing effort by a group of individuals who are dedicated to strengthening local journalism in Northumberland County," said Robert Washburn, Loyalist College faculty. "We're hoping our efforts will assist this initiative and it will lead to innovation and deeper understanding of what can be done to build a more sustainable model for quality journalism that helps to make the community better."
In attendance will be newsroom leaders from Northumberland County's major news providers such as the Northumberland News, 93.3 myFM (My Broadcasting Corporation) and Northumberland 89.7 FM. (Truly Local Radio), The Now News Network, among others.
What:              Public Forum on Local News in Northumberland County
Where:            Concert Hall at Victoria Hall
55 King Street West
Cobourg
When:             Tuesday, March 20
7 pm