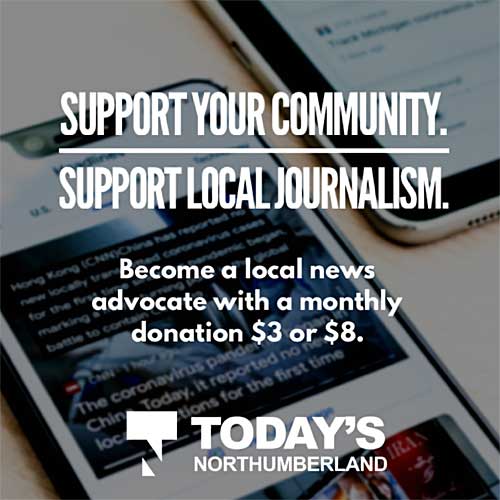 Video
(126) Cram A Cruiser November 21, 2020 – YouTube
The Cobourg Police Service held their annual Cram-A-Cruiser event on Saturday, November 21, 2020.
Cobourg Police Chief Paul VandeGraaf said when he was approached by organizer Special Constable Bryce Callacott about having it this year, there was no doubt the service would have the event.
"I didn't take a second guess – we're going to do it."
Members of the service including Special Constables and Auxiliary members were out at both locations with masks.
"You just can't say enough about the generosity of this town," said VandeGraaf.
Non-perishable food items and monetary donations were collected for Northumberland Fare Share and toys were collected and will be distributed by the Salvation Army.
"We're really going to set those in need up for the Christmas season."
Picking up the non-perishable items one volunteer with the Food Bank said, "you knocked it out of the ball park."
"This is nothing short of a miracle," said the volunteer.
The toys were dropped off at the Salvation Army Citadel on Ballatine Street in Cobourg where a number of volunteers including Director Edward Nkyi were on hand to help with the off load.
"This is excellent – this is wonderful."
"Children have been through a lot with the pandemic with summer camps closed, schools were closed, so having this, especially around this time is going to bring great smiles on the faces of children."