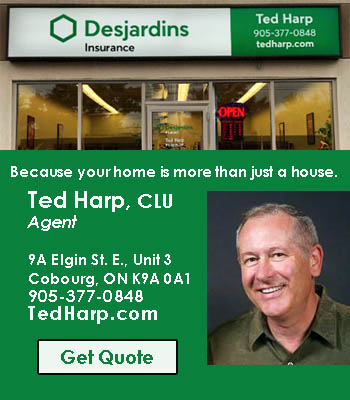 WHEN: Saturday November 18, 11am to 4pm.
WHERE: Columbus Community Centre 232 Spencer Street East, Cobourg
Free parking available on site. Dog friendly venue (must be leashed).
Celebrate the holiday season with your pup at this annual dog-friendly market. Support K9Crusaders by purchasing some home baked goodies for yourself and a festive biscuit wreath for your four-legged friend(s)!
Shop the "Holiday Dog" Christmas table, treat your pup to a new dog collar, lead, sweater or coat at the "Doggy Fashion Outlet", and treat yourself to a bag of our special "Dog Walker's Blend" whole bean coffee. Many local vendors will be on hand to help you with your holiday gift giving, including JT Crafts, producers of laser cut wood dog themed ornaments and home decor, sweet treats for "kids" of all ages from Mr D's Sweets, polymer clay jewelry and ornaments courtesy of Josie and Crew, carefully curated pet treats from K9 Pantry, pottery by Mack's Mugs, and bow ties and neck ties for your dapper doggos from Pawsome Ties, just to name a few.
After your shopping, relax in the lounge and enjoy a hot coffee (and maybe a nibble of your home baked treats!
Want to know more about rescue? Get involved as a volunteer? Want to foster or adopt a furry friend?
Volunteers will be on hand to answer all your questions.
K9Crusaders is pleased to welcome back pet photographer, Dorothy Puddester of Hooves and Paws Photography, donating her time and talent to capture your canine at their best
against a beautiful holiday backdrop.
Katrina Evans, owner of Kat's in the Doghouse Pet Grooming in Port Hope is generously offering her services, doing nail trims for your pup. 100% of the $10 fee will be donated to the
rescue.
"Our Holiday Market presents dog lovers from near and far the unique opportunity to do their holiday shopping and enjoy a festive experience with their dogs," says Events Coordinator, Helen Firing.
"Because we are a one hundred percent volunteer run organization, we rely heavily on events such as our Holiday Market to raise funds to support the care of our rescued dogs while they wait to find their forever homes. Our thanks to all the vendors who are joining us, and who have generously donated prizes for the event."
"Our annual Holiday Market event truly makes the season the most wonderful time of the year for our rescue, for local businesses, for pet parents, and of course, for dogs looking for their forever homes," says Jodi Lane, K9Crusaders' founder, "With so many great things packed into this dog friendly event, it is definitely one to mark on your calendar!"
—————————————————————————————
Established in 2013, K9Crusaders is a Northumberland County based rescue which helps rehabilitate and rehome dogs, many transferred from high kill shelters in Quebec. A not-for-profit all-breed rescue, K9Crusaders is one hundred percent volunteer run and one hundred percent funded by donation. Many of the rescued animals in care are seniors and those with high medical needs. Some of them remain with the rescue as compassionate care fosters to live out their days surrounded by love and supported medically by the rescue.
K9Crusaders is always looking for volunteers and fosters, as well as donations of both funds and supplies. Visit their website www.k9c.ca for details about how you can get involved . Find them on Facebook (K9Crusaders Community (Canada) and Instagram (k9crusaders_canada) and look for their ongoing Facebook fundraising auction page (K9Crusaders Infinite Auction Page).
Keep track of this event on their Facebook event page "Warm Wishes & Wet Kisses Holiday Market 2023".