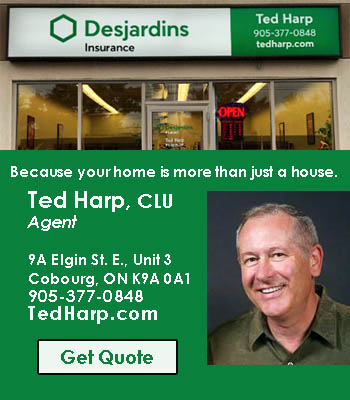 By Cecilia Nasmith/Today's Northumberland
Unsanctioned illegal car rallies have not been a problem in Cobourg before but, as Councillor Brian Darling said at this week's council meeting, maybe they should be proactive.
Darling was reacting to correspondence from the Town of Wasaga Beach, which has been the target of "unsanctioned car rallies" for several years that result in "property damage, threats to public order, and significant risk to people's safety and enjoyment of their property."
"I know we do have a few of them around town," Darling said.
"I have never encountered any problems or had any complaints. I'm just wondering if we should send a letter of support and maybe have an investigation,
"I was just commenting to someone that government is often reactive and not proactive," he added.
"We have had car rallies requested and applying for licenses, but I was just wondering if we might get them here – we are a tourist town."
The Wasaga Beach correspondence noted that, as the issue of unsanctioned car rallies "crosses multiple jurisdictions requiring a province-wide co-ordinated response framework," they have passed a motion requesting a provincial task force to create that multiple-response framework that will include such measures as expanded powers for municipal law-enforcement officers and perhaps harsher penalties and increased fines for organizers and participants. The motion also called for provincial funding for municipalities to help with the cost.
The motion passed Monday by Cobourg council was for council to direct staff to investigate the matter and bring back a report if necessary,