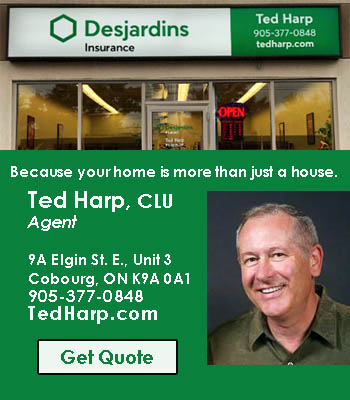 Over $22,000 was raised during the 15th annual Brian Connor's Rice Lake Challenge on Saturday, August 26, 2023.
The funds will be added to the over $400,000 raised during the previous years to find a cure for Dushenne muscular dystrophy.
Connor's two brothers died of the disease and each year the event keeps getting larger with supporters from the community.
This year along with Connor's swimming across Rice Lake with four other people including George Bennett and sixteen-year-old Lila-Jolie Appleton from Kelowna, there was a three or six kilometre walk in Gores Landing, 100 kilometre bicycle ride around Rice Lake, canoeing from Hastings to Gores Landing and a woman walking from Cobourg to Gores Landing.
National Director for Strategic Partnerships with Defeat Duchenne, Rick Moss said, "this organization that started out as a swim has grown into half a dozen events and is now celebrating 15-years. It's been incredible."
"The success they've had is second to none."
Moss said what Connor does in honour of his two brothers is, "an incredible tribute."
When Moss first meet Connor before the event started over 15 years ago.
Each year, Connor would drop off cheques.to the Muscular Dystrophy association.
Moss finally asked after three years and Connor told him the story.
"It was just something that Brian felt to honour his brothers, this what he wanted to do.
At one point during the swim across Rice Lake, Connor was pulled from the water because it was to cold. But he got back in the water and swam to the Rice Lake docks completing the 15th crossing of the lake.
"Cold, cold, cold," said Connors just after exiting the water.
"I made it 3/4's of the way and my body just shut down. My legs shut down and I had to get on the boat."
Among the people that swam across the lake with Connors was sixteen-year-old Lila-Jolie Appleton from Kelowna, British Columbia.
Appleton started taking part in the swim when she was 12 and has continued every year.
With the area around their families home burning, Appleton's families has packed essentials, but still wanted to show support by coming.
"My grandmother Barb is Brian's sister and so I came out to support him.because I've heard a lot of stories, so it means a lot to me and my family."