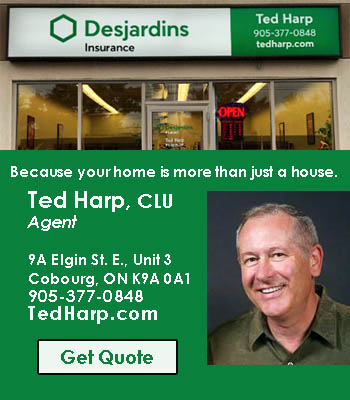 The 15th annual Rice Lake Challenge which raises money for duchenne's disease takes place Saturday, August 26, 2023.
Many different events are being put on starting at around 6 a.m., but the event was created 15 years ago by former Cobourg resident Brian Connor.
Connor lost his two brothers who were 16-years-old and 17-years-old to the disease in the late 1960's and early 1970's.
"Bank then they didn't have any equipment or drugs or medication to keep them living longer. They had a young life."
So 15-years ago I started swimming in their memory."
Since then he wanted to find a way to help find a cure and honour his two siblings.
"They are making headway as far as drugs and kids living longer, but there still is not a cure."
Connor who is in his 68th year and his good friend George Bennett who is 62-years-old are starting on the north side of Rice Lake and will be swimming just over four kilometres to the Gores Landing marina along with two other people.
A 100-kilometre bike ride around Rice Lake is also taking place and a three or six kilometre walk just outside of Gores Landing.
A London, Ontario woman who is from Cobourg is walking 22-kilometres from the Cobourg Courthouse to Gores Landing and finally people are canoeing from Hastings to Gores Landing.
Since the beginning the walk has raised nearly $500,000 to fight MS.
Connor gives a huge thank you to the many people of Cobourg, his friends, family, people who have come from across Canada to join him in the fight along with his friends from the Yes We Can group along with the Keene Fire Department and Hamilton Township Fire Department.
Trying to hold back emotion, Connor's said his brothers would be proud of him for what he's accomplished.
Bennett has been with Connor said the beginning. Even though his kids thought he was nuts, he said with a smile, he hasn't regretted it for one second and said as long as Connor is doing it – so will he.
"Forever – it's a privilege to stand beside Brian and as long as he's going I'll be going too."