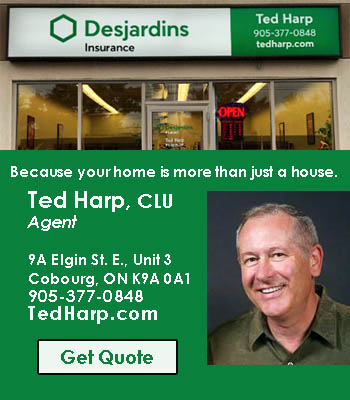 The Concert Band of Cobourg is celebrating 180 years as Cobourg's Band this year!
The Town of Cobourg has had a long tradition of military bands dating back to the 19th century. The origin of its present band can be traced back to 1842 when the Cobourg Brass Band made its debut. The band has been an important cultural part of Cobourg's heritage for 180 years.
In 1975, the band accepted the invitation to represent the Royal Marines Association of Ontario and donned the distinctive white pith helmets for parades and tattoos. With the approval of the Town of Cobourg and the Royal Marines School of Music in the U.K., the band was honoured to add the distinction of The Band of Her Majesty's Royal Marines Association – Ontario to its name.
Under the leadership of Director of Music Paul Storms and Drum Major Justin Storms, The Concert Band of Cobourg is one of the most sought-after bands for parades and military tattoos throughout Ontario and beyond.
The band also has a fine reputation in the formal concert setting, playing assorted styles of music from military marches to Broadway to classical, and everything in between. The band plays in many locales including its own Summer Concert Series every Tuesday evening in the months of July and August at the bandshell of Cobourg's Victoria Park.
From our book, Journal of a Band written by Robert Irvine, which catalogues the history of the Concert Band of Cobourg – "For 25 years longer than Canada has been a country, music has been a part of everyday life in Cobourg, Ontario. In times of peace, in times of war – in happy times and in sad times – band music has helped bring the people of our town together and allowed them to fully participate as members of the community".
On Tuesday, August 22, 2023, the Concert Band of Cobourg will perform in a special 180th Celebration Concert at 7:00pm in the Victoria Park Bandshell.
Please join us for a commemorative selection of music, special guests, and treats for our audience members. We invite you to help us "Paint the Park Red" by wearing your 180th Anniversary Band T-Shirt, or any red shirt you have!
Bring a lawn chair, or a picnic blanket, and be ready to enjoy a memorable evening of music with the Concert Band of Cobourg.