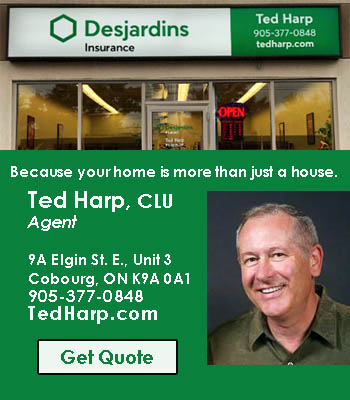 By Cecilia Nasmith/Today's Northumberland
Cobourg's Civic Awards committee is urging everyone to make that nomination, even extending the nomination deadline to offer the opportunity.
Mayor Lucas Cleveland echoed their call at Monday's council meeting.
The committee is attributing the fall-off in nominations to the fact that this is the first year the awards will be handed out Oct. 18 whereas, in previous years, it was an April event.
"I want to take this opportunity to encourage staff, council and the larger community as a whole to get those nominations in," Cleveland urged.
"We have an incredible community of volunteerism in this amazing town. I see it at all our events."
He ran through a few organizations as an example, such as the Victoria Hall Volunteers who support the heritage preservation of the 163-year-old historic town hall and the Concert Band of Cobourg who are celebrating their 180th year.
"This is an opportunity to celebrate those individuals, and I would encourage all members of council to get out there and let everyone know."
The deadline to nominate has been extended to Sept. 9, he noted.
"These are important awards, and it's important to acknowledge the hard-working volunteers in our community," the mayor said.