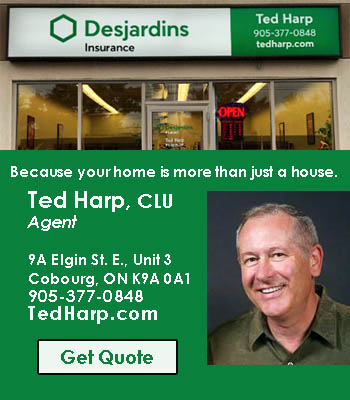 It was a gorgeous evening to kick back and relax at the Summer Social 4 Shelter Beach Bar at the Cobourg Beach Cantina on Friday, July 21, 2023.
The event which is a fundraiser for Cornerstone Family Violence Prevention Centre also takes place on Saturday, July 22, 2023 fr4om 4 p.m. to 11 p.m.
Royal LePage realtor Lindsey Edwards hosted the event for the second time. The first event took place in 2019, then COVID hit.
"It's two nights of food, music and drink raising money for Cornerstone."
Edwards who has trekked around the world starting in 2019 in the Sahara Desert, climbed the Rocky Mountains in 2021 and will be taking on the climbing up the Andes Mountains.
As Edwards says nonchalantly, they'll also be trekking by one of the most highest, active volcanos in the world.
"We head out, hit the trails, trek all day, sleep in a encampment at night and we're raising money for our local women's shelters."
The adventure begins on November 6, but Edwards says she pays for all her own trekking and travel.
The Summer Social 4 Shelter Beach Bar is just one of the ways for the journey, but Edwards said the money comes right back to the Cornerstone.
For the last two events, Edwards has raised $65,000 for Cornerstone. The goal for Cornerstone this year is $15,000.
An earlier event raised $12,000 so Edwards is well on her way to raising her goal.
Entertainment for Friday evening was The Kent Boys along with Carl Cotton. On Saturday it's Evey from 4 p.m. to 7 p.m. then Jeff Biggar from 8 p.m. to 11 p.m.