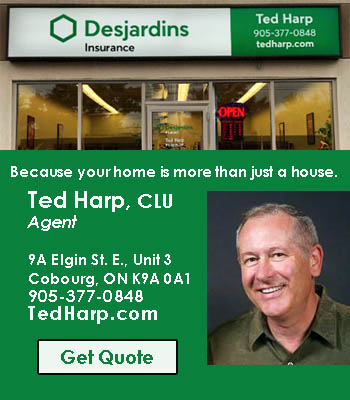 By Cecilia Nasmith/Today's Northumberland
The Notice of Motion brought to this week's Cobourg council meeting by Councillor Adam Bureau would see a third commemorative crosswalk in Cobourg, to join the Pride Crosswalk and the Seven Feathers Indigenous Crosswalk.
Bureau's motion would see a Poppy Crosswalk installed in honour of both veterans and those who have fallen in the defence of our country, a year-round reminder of their importance to us, in addition to the reflection and remembrance that characterize Remembrance Day each Nov. 11.
It would also direct staff to create the crosswalk and find the best location in time for Remembrance Day 2023.
Council voted unanimously to receive the Notice of Motion and put it on the agenda for their July 17 committee-of-the-whole meeting – which is why, Deputy Mayor Nicole Beatty pointed out – no discussion of the motion was entertained at this time.