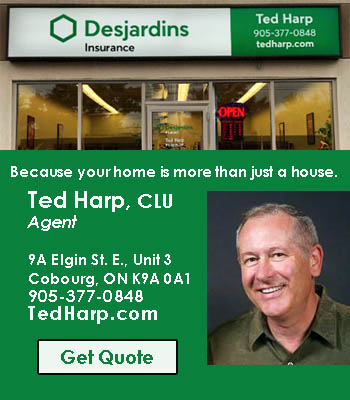 Warm weather is here, which signals the start of another busy season for Northumberland County for annual road renewal and bridge rehabilitation.
The annual Construction Program is enhancing the County's transportation infrastructure—which covers 498 km of roads and 133 structures like bridges and culverts—ensuring safer, more efficient travel for residents and visitors. With numerous projects scheduled throughout the summer, Northumberland County urges motorists to exercise caution and be mindful of construction zones.
"We know road and bridge construction activities can result in temporary inconveniences for motorists," comments Denise Marshall, Director of Public Works. "However, these initiatives are essential for maintaining and upgrading our transportation system, leading to long-term benefits for the entire community."
For 2023, the County will invest $15.5M on road resurfacing and pavement upgrades, bridge repairs, and culvert replacement. Like many municipalities across Ontario, Northumberland faces challenges to fund infrastructure at levels that ensure sustainability due to aging assets, increasing renewal needs, and pressures from a changing climate and growing population.
"We continue to update our Asset Management Plan to guide us on making the best possible investment decisions when it comes to balancing safe and reliable infrastructure improvements and fiscal responsibility," remarks Marshall. "This much-needed infrastructure work will help keep our communities moving safely and efficiently daily."
The County's 2023 Construction Program includes a range of projects strategically designed to improve road conditions, enhance traffic flow, and support economic development. Some of the major initiatives planned include:
Bridges and structures:
· Campbellford Bridge expansion joint replacement
· Braithwaite Bridge rehabilitation in Roseneath
· Thompson Bridge replacement east of Warkworth
· Hickerson Culvert replacement on County Road 45 north of Baltimore
Roads:
· Brighton Railway Crossing safety improvements
· 37.6 kms of crack sealing, surface treatment and micro surfacing
· 13.8 kms of road paving
· Completion of intersection improvements on Burnham Street North at Telephone Road and Danforth Road
To minimize disruptions and prioritize safety, Northumberland County urges all road users to exercise caution when traveling through construction zones and to follow these guidelines:
· Slow down and obey all posted speed limits, especially in construction areas.
· Pay close attention to signage and flag persons, who are helping safely guide motorists.
· Stay alert and watch for changing road conditions, including detours and lane closures.
· Maintain a safe distance from construction vehicles and equipment, ensuring the safety of both workers and motorists.
· Plan your travel routes in advance and allow for extra time to reach your destination.
By investing in these vital infrastructure projects, Northumberland County is demonstrating its commitment to creating a safe and efficient transportation system for the community. The County thanks residents and motorists for their patience and cooperation during construction.
Northumberland County remains committed to keeping residents, and visitors informed about the progress of these construction projects. Regular updates will be provided through the County's Roads and Bridges construction web page, social media channels, and local news outlets.
For more information about the 2023 Construction Program and updates on specific projects, please visit Northumberland.ca/ Construction