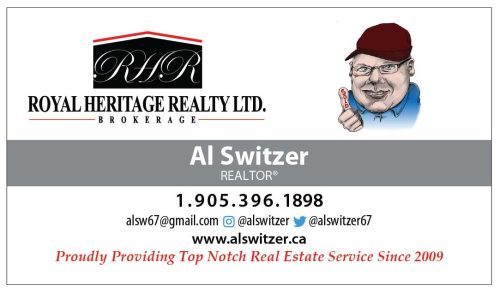 By Cecilia Nasmith/Today's Northumberland
Community Care Northumberland is pleased to announce that the fourth annual Handbags for Hospice was a success, to the tune of $167,000 – the amount raised for the Ed's House Northumberland Hospice Care Centre Foundation.
Last Thursday's event brought more than 300 community members together at the Cobourg Lions' Community Centre for an exciting evening of entertainment (including a Signature drink), delicious hors d'oeuvres and desserts, and the chance to bid on more than 175 extraordinary handbags and experience in live and silent auctions – all smoothly co-ordinated by Masters of Ceremony York Bell-Smith and Scott MacCoubrey.
The announcement included a shout-out to Signature Sponsor Tony Pulla of Re/Max Lakeshore Realty and Pearl Sponsor Jacqueline Pennington of Re/Max Hallmark First Choice Group Realty. And thanks to other sponsors, guests had two surprises in store for 2023.
Give A Gift From The Heart offered the chance to purchase a donation towards specific items for Ed's House – grief-resource material for those experiencing loss, for example, or a hand-sewn colourful matching pillowcase and gown for a resident. Guests making a donation were given a hand-painted pink wooden heart on which they could inscribe a name or memory, and then hang it on the memory tree on display. Led by a generous donor match of $20,000 from Lynda Casey, this initiative seemed to resonate with everyone and resulted in raising $57,000.
There was also a professional photo booth sponsored by Jaclyn Agueci CBC Ley-Hall Wealth Management and CIBC Mobile Mortgage Advisors Leanne Booth and Kaela Knuth. Hundreds of candid shots were taken to preserve fun memories for happy guests.
They could also buy tickets for the Platinum Ticket draw for more than $5,000 in prizes. Only 150 tickets were available at $100, and they soon sold out. First price was two tickets anywhere WestJet flies, second prize was a day for two at Ste. Anne's Spa plus a Ste. Anne's custom gift basket, with third prize being the Treasure Chest – a trove of gift certificates and experiences.
Even chair Nancy Oliver said the goal had been to raise more than $100,000 to support resident care at Ed's House.
"That is about 10% of the funds we need to raise annually to support Ed's House," Oliver estimated.
"To exceed our goal by well over $60,000 is just incredible. We are so grateful for the generosity of our sponsors in the business community, donors, guests and volunteers. It's truly an event driven by the community."
The evening included a beautiful testimonial from Kaye Jackson for the incredible care her loved one received over two years through CCN's Hospice Team – in their home, and then end-of-life care for the final days at Ed's House. Jackson highlighted not only the hospice services offered, as well as resident care within Ed's House, but also the continued support of the family through their bereavement team afterwards.
Ed's House Foundation Chair Lynn Hardy added her own thoughts.
"The key thing to take away from tonight is to be kind. And by coming this evening, you have chosen to be kind and give to a wonderful foundation that makes sure the residents at Ed's House get the right care at the right place at the right time in a way that makes sense to them and their loved ones," Hardy told the group.
CCN Executive Director Trish Baird noted that there is no cost for the services at Ed's House.
"The funds raised through this event are critical to support resident care," Baird said.
"Every year we are challenged with raising more than $1-million to support the operation of Ed's House. As our biggest fundraiser of the year, we are grateful for the support and dedicated efforts of the Special Events Committee. We are thankful our community sees the value in our event and gives so generously."'
Under Oliver's chairmanship, the Special Events Committee includes Jan Rosamond, Lynda Kay, Jennifer Darrell, Jaclyn Agueci, Leanne Booth, Pam Trumper, Pam Buttery, Heike Kwok and Deane Henderson, with the support of CCN staffers Joel Scott, Darlene Wood and Jenny McCaig-Linday.