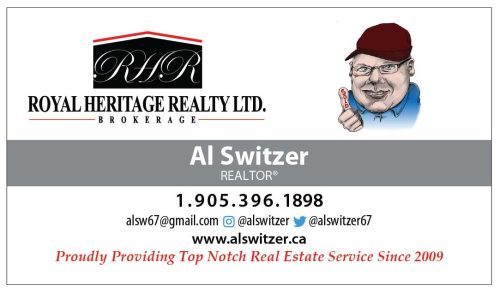 By Cecilia Nasmith/Today's Northumberland
A real work experience, a recreational outlet, a cherished time just to visit with friends – any and all of these can happen for adults with intellectual exceptionalities in the new Let Us Create program in Cramahe Township.
Sharon Crane established what she calls an enhanced respite day program in her home last year to address what, after 35 years in social-service work, she saw as a gap in local services.
Some of the individuals who attend her program want to work, but even supportive employers who give them the opportunity may not hire them on for more than a few hours a week. At Let Us Create, they gather three days a week to create home-decor plaques and doormats and also market them on their own Facebook Shop and at local markets.
For some, just the opportunity to create is a delight. And Crane's home offers a pleasant homey setting, plenty of lovely acreage to let them work outdoors when the weather is beautiful. And indoors, they might enjoy a visit from one of the two cats or possibly the affectionate German Shepherd rescue puppy.
And, Crane added in a recent interview, they have a lot of fun.
And it does meet the government criteria for Passport funding to assist with community supports and services.
"They come, we create, they work at their own pace and their own level, and I adapt to whatever they need to be successful so everyone can have their own success in the program," she said at the end of a recent daily session.
"The program is flexible enough to meet a number of different needs, whether or not you are really calling it a job, and this is an opportunity for you to make things and sell them and go out to markets and have expectations – those kinds of things you might have in a job.
"They still want to do what everybody else wants to do, which is important – very important and enriching, which is what I am trying to do here," she said.
"Some don't care. It's just a nice place to come, where their parents can go out to do what they need to do, whether it's work or a break. They can come, they have fun, and they can relax through art."
Crane loves to see the creativity flow, the work get completed and shown off, the applause and praise it gets from the others.
"That's why I am calling it 'enhanced' respite. The enhancement is through what they are making and the opportunity to sell," she said.
"It's a pretty active group, and we try to build in as much as we can, but it's up to each individual at their own pace and at their own level, so they can get the most out of the program. And parents get what they need – kind of a win-win."
Crane worked in social services for decades, working with many individuals and families, witnessing many of them struggle to find really good programming.
She was also inspired by her younger sister, who had exceptionalities of her own, so she knows first-hand of these family struggles. They lived in the country, which was another challenge.
They did manage to find a program located quite a distance away, and her parents paid for a taxi to get her there – with no offsetting government benefits to help them afford it in those days.
"But the excitement in my sister when she knew, 'Tomorrow I go with Bill,'" she recalled, noting that the same taxi driver showed up every time – a lovely, jolly big man named Bill.
"The amount of joy it brought to her was truly incredible. It's etched in my heart.
"Now that I am older and have all this experience and have developed programs for everybody else, it's time for me to kind of do something I want to do now.
"This is really where my heart is – with this group and doing what I am doing, knowing the importance to them, all the big hugs.
"We like to have fun."
And there's always the opportunity for learning and enrichment – not just through the art, but through the whole marketing experience. You can find them at a number of markets throughout the year, offering these budding artists a chance to showcase their work.
"Most of them love talking to the customers and hearing the comments. You can just see the pride of their ownership, that they made it and somebody is interested and wants to buy it," Crane said.
"The experience of marketing is a big part of it all, watching the money come in, counting the proceeds, the art of selling, answering questions, getting along with people."
And the occasional triumphs are such a joy – the Campbellford outdoor Christmas market where they nearly sold out, for example, and the recent order from a realtor for 10 signs.
And behind the scenes is the business aspect, with all that money returned to the group so they can purchase supplies and create all over again. They learn to work with a budget and prepare the shopping list of supplies they need.
Speaking of shopping, that's always an occasion. Sometimes for the opportunity for an outing, sometimes for a chance to stop for a treat, sometimes just for the sheer joy of shopping.
"I might need a couple of rolls of ribbon and, guaranteed, we are in there a couple of hours," Crane said.
"Sometimes if we have extra money, we go out for lunch or go out to Tim Horton's for a coffee break."
As proud as she is of what Let Us Create can offer, Crane believes that a few volunteers could help her offer even more – woodworkers, artistic individuals or even just volunteers who come along on market days to help out (like this year's Waterfront Festival, which can be an overwhelming time).
"Even a few hours here and there – that would be wonderful," she said.
And though they carefully keep capacity at a maximum to allow for the most individualized attention, there is currently room for a few more budding artists at the Let Us Create workshop.
You can learn more about the program at their Facebook page (https://www.facebook.com/LetUsCreate2), or contact Crane at letuscreate2@gmail.com or 289-829-0421.