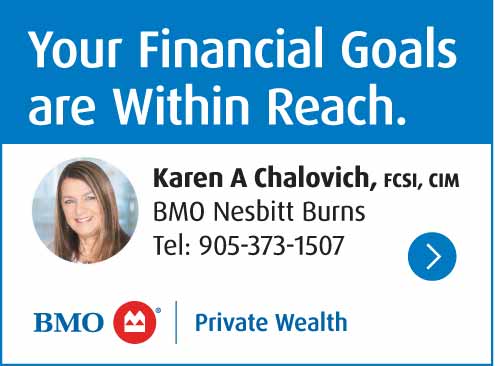 Province's third electricity price plan will offer a new option to reduce energy costs
The Ontario government is launching a new Ultra-Low Overnight price plan as part of its plan to provide consumers with more ways to keep costs down, save money and take control of their energy bills. Starting May 1, 2023, customers of Toronto Hydro, London Hydro, Centre Wellington Hydro, Hearst Power, Renfrew Hydro, Wasaga Distribution, and Sioux Lookout Hydro can opt-in to this new optional electricity price plan, with all utilities required to offer it to customers within six months.
"Our government has put families back in control of their energy bills, and the new Ultra-Low Overnight price plan will give families and small businesses who use more electricity overnight more ways to save" said Todd Smith, Minister of Energy. "Starting May 1 customers can opt-in to the new ultra-low electricity price plan which could save them up to $90 per year, while at the same time making our grid more efficient, helping to reduce costs for all ratepayers."
The new electricity pricing structure is a third option for electricity customers, in addition to the existing Time-of-Use (TOU) and Tiered plans. Customers that use more electricity at night, including shift workers and those that electrically heat their home or charge their electric vehicle, could save up to $90 per year by shifting demand to the ultra-low overnight rate period when province-wide electricity demand is lower.
The new ultra-low overnight rate, set by the Ontario Energy Board, will be 2.4 cents per kilowatt-hour (kWh), which is 67 per cent lower than the current off-peak rate, in exchange for a higher on-peak rate.
Delivery of this new ultra-low overnight rate is possible as Ontario continues to have excess clean electricity during overnight hours. Shifting electricity use to these hours will allow the province to better leverage Ontario's clean electricity grid, increasing grid efficiency, resulting in potential capacity cost savings for the electricity system of up to $5.7 million per year, helping to reduce costs for all Ontario ratepayers.
"By making better use of the province's clean grid, our government is taking further action to keep electricity affordable in Ontario," said David Piccini, Minister of the Environment, Conservation and Parks. "Offering more options for smart electricity use is good news for Ontarians and the environment."
As Ontario's electricity demand continues to grow, the government will continue to provide electricity relief for both people and businesses while investing in a clean and reliable energy system across the province.
"As more and more people across the province begin to use EVs, the Ultra-Low Overnight price plan will make it easier and less expensive to charge their vehicles in the evening," said Vic Fedeli, Minister of Economic Development, Job Creation and Trade. "Ontario continues to strengthen our province's end-to-end EV supply chain, ensuring that the cars of the future are build right in Ontario by Ontario workers."
Quick Facts
The new optional Ultra-Low Overnight price plan provides:

Ultra-low overnight rate of 2.4 cents per kWh: everyday 11 p.m.-7 a.m.
Mid-peak rates of 10.2 cents per kWh: weekdays 7 a.m.-4 p.m. and 9 p.m.-11 p.m.
On-peak rates of 24.0 cents per kWh: weekdays 4 p.m.-9 p.m.
Weekend off-peak rates of 7.4 cents per kWh: weekends and statutory holidays 7 a.m.-11 p.m.

The new optional third price plan is available to all eligible Regulated Price Plan (RPP) TOU and Tiered consumers.
Families and small businesses can use the Ontario Energy Board's Bill Calculator to determine what electricity rate plan, Tiered, Time-of-Use or Ultra-Low Overnight, best suits their lifestyle and will help them save money on their energy bills.
An ultra-low overnight rate will help reduce emissions by encouraging the use of more nighttime electricity, which is typically generated from clean, zero-emissions resources like nuclear, hydro and wind power.