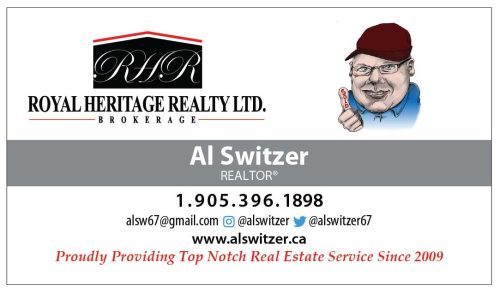 Cobourg joins forces with environmental groups to make biggest cleanup event yet
Mayor Cleveland is encouraging the community to gather friends, family, and neighbours to come participate in what is hoped to be Cobourg's most substantial 'Keep the County Clean' Challenge.
Each year, during Earth Month, the County of Northumberland invites residents to join in building awareness of the importance of protecting the environment and taking positive action
to clean our communities during a week-long community cleanup challenge. Cobourg will be kicking off this year's challenge on Sunday April 16th by inviting members of the community to
join forces to clean up our parks, beaches, and other public spaces. To make this Cobourg's most impactful year, the Town of Cobourg is partnering with two formidable organizations,
dedicated to making positive impacts on our environment.
"The Town of Cobourg is fortunate to have many community organizations and dedicated volunteers who are invested in the betterment of our community," says Mayor Lucas Cleveland. "If you want to show your commitment to our community health and environmental wellbeing, come and join us on April 16th for an amazing show of community strength and collaboration."
Established in 2018, One World is a community of people dedicated to cleaning up litter and recycling from the streets, one city at a time. Motivated by their vision statement, "to create the world we want to live in", One World is leading the way to a cleaner healthier planet by actively engaging individuals, organizations, and municipalities, in litter and recycling pick-up initiatives. One World will be working alongside Mayor Cleveland on Sunday April 16th and will be focusing their efforts on cleaning up litter Downtown Cobourg.
A Greener Future is committed to providing opportunities that bring together a community of volunteers and inspire action to create a clean, healthy environment that can be sustained for generations. Since 2014, this team has been implementing initiatives to help reduce the impact of litter on the environment, economy and people. Town of Cobourg Environmental Services
and Waterfront Operations staff are partnering with A Greener Future to collect cigarette butts along the waterfront to prevent their dangerous chemical by-products from entering our water
system. All materials collected will be recycled through TerraCycle UNSMOKE cigarette recycling program. The TerraCycle program recycles these otherwise unrecyclable products
into usable items. Due to the nature of the material collected, this clean-up event is recommended for ages 19+.
Sustainable Cobourg's (SC) goal is to educate and increase the public's understanding of Climate Change, its impact and the importance of changing attitudes and practices that contribute to the emissions of Greenhouse Gases. By organizing and participating in local projects Sustainable Cobourg endeavours to put into practice the principles of sustainability.
SC's Youth Ambassador, Tovan Lew, will be leading a group of volunteers to clean up Peace Park and the surrounding area on April 16th and welcome any community volunteers to join them.
Cobourg will kick off the Mayors' Keep the County Clean Challenge on Sunday, April 16th with a joint community cleanup day. Residents are invited to come and support Mayor Cleveland in
his efforts to clean up our community by registering online for their preferred cleanup location.
If you are unable to participate on April 16th, cleanup efforts will continue until April 22nd.
How to Participate:
Residents are asked to register online at Cobourg.ca/cleanup and select the location you would like to collect in. Once you are done, please report back, using this online form, to let staff know where you left your filled bags or notify the Town of sharp or bulky items.
Full bags of litter may be left along the roadside of your clean-up area for Town staff to collect.
Please remember that large, hazardous, or dangerous items are not to be touched. If a dangerous item is found, please report back to the Town, and qualified staff will come to
collect.
Note, for those collecting Cigarette Butts at the waterfront, when done collecting, participants should bring materials back to the Harbour Parking Lot at 103 Third Street where a waste bin
will be located.
Supplies:
Those wishing to participate in the April 16th cleanup can pickup supplies, including gloves, pickers and garbage bags, out front of Victoria Hall between 11:30am – 1pm.
Those cleaning up from April 17th to the 22nd can pickup supplies at the Cobourg Community Centre (750 D'Arcy Street).
Join us for a Community Photo:
Participants are invited to join Mayor Cleveland out front of Victoria Hall at 11:45am on Sunday, April 16th prior to heading out to their selected sites. Help us mark this year's
community cleanup efforts by taking a community photo alongside Mayor Cleveland and fellow volunteers