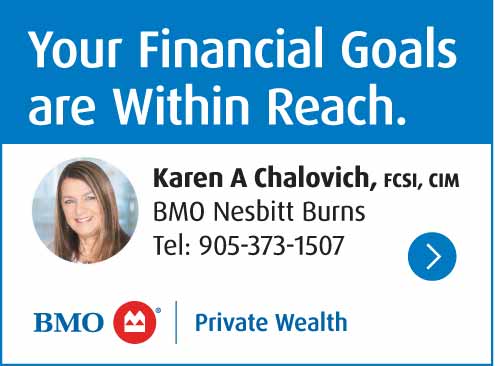 WARNING: The video above may be disturbing to some readers/viewers.  It was shared with the consent of the person being treated in the video in hopes of warning people of the dangers, sometimes fatal of illegal drugs.
A 31-year-old Cobourg resident who has overdosed 19 times in less than a year spoke to Today's Northumberland about his life, how he became addicted and pleads with others not to start.
Today's Northumberland has agreed to not use the person's name who we will call Nick.
Nick was born and raised in Cobourg, but currently he doesn't have a great relationship with his family.
He admits freely he is an addict and says he got into smoking marijuana in grade 10 then selling it when he was around 16-years-old because he wanted money.
Nowadays, Nick is into crystal methamphetamine (a highly addictive drug that affects the central nervous system) and fentanyl (a powerful opioid drug used in the treatment of severe pain).
In the past year Nick has overdosed or suffered a drug poisoning 19 times that required emergency services and hospitalization.
Nick says, "Honestly, I don't keep track."
Nick produced his medical records that showed he had been rushed to hospital at least that many times in less than a year.
When asked what keeps him going, Nick answered, "to be alive I guess."
Nick said he remembers slowly fading out and going to sleep then waking up with everyone (emergency services) around him.
"You just wish they'd leave you alone – just go back to sleep."
Each time Narcan was used to save him by emergency workers.
(Narcan is a medicine used for the treatment of a opioid overdose.)
The good part about it, when Nick is taken to hospital he gets to stay there for awhile and they have nice beds.
"I like that part."
Of all the times he's overdosed Nick said he was using fentanyl.
"The crystal meth I like doing because I get a lot of shit done, but the fentanyl, I don't want to get hooked on that because it's got the sickness and the risk of death."
"The crystal you get a lot of shit done, but your mind goes. Fentanyl you feel good all the time but you could die real easily."
On January 6, 2023 Nick overdosed in a bank vestibule in downtown Cobourg. A passing security guard spotted him unconscious and grabbed the attention of a nearby Cobourg Police officer who radioed for emergency services.
Body camera footage by another arriving police officer shows the first officer giving CPR (cardio-pulmonary resuscitation) to Nick along with two Narcan.
The video shows that what happens on the streets of Cobourg isn't rare. It's what addicts and emergency services go through on a regular basis.
Nick gave his permission for the video to be used in the story in hopes it could either help or scare someone enough not to try drugs.
Nick wouldn't say if that's what got him into the harder drugs, but does say marijuana was a "gateway for sure."
For years Nick stayed with marijuana but then got into pills, like"percs" and "oxy's" (Oxycodone).
"I always liked oxy's because of the opioids," said Nick.
He says those types of pills help with depression and make your back feel better.
"It's like a perfect pill. But then the government stopped making them so much and stopped prescribing them so now everyone has a demand so the illegal ways to get the opioids now and it's really dangerous."
Nick was charged with impaired driving which is still before the courts, but now he's in a worse state because he can't travel.
Nick said he doesn't like crack or cocaine, because "you chase that."
"You want to more and more and more."
His choice of illegal drug is crystal methamphetamine (crystal meth).
With cocaine the "coming down" is bad, but Nick said with crystal meth, "it messes with your mind more because you stay up for days and days."
"The last psychosis I got was last year – I was walking along the side of the highway thinking I was solving that shooting by picking up garbage."
"I was thinking I was solving a shooting by picking up random pieces of garbage."
During the conversation Nick went outside of the vehicle to light up small glass ball of crystal meth.
"They say you should use a torch, but I don't bother. It's more money and I don't have one," so Nick tries his best with a lighter and finally succeeds.
But he does have goals about when it gets warmer to move into the country and stay near a road allowance as it will be harder to kick him off.
"I want to do stone mason work, but I can't do that without a license. So I want to get away from town, but be close."
Nick said the drugs are easy to get in Cobourg.
"Very easy."
"They should just sell them legally."
He stated the government should hand it out in safe supply, "just like people drink."
"I don't know why they don't – it seems like it's working for marijuana."
Nick says, "it's too expensive to live in this town. It's fucking crazy."
Regarding the tiny cabins that are up for discussion, Nick says, "I'd rather just go and build something nicer. I'd rather be independent."
When asked if he thought they would work, Nick said, "just look – Kingston did the same thing. It worked for one person. One person got employment."
But Nick said the ten tiny homes ended up working out putting 55 people on regular assistance.
"The housing markets the problem, not these little forts. And it's demeaning."
Asked what people can do for him Nick simply says, "you can have Narcan around."
Currently Nick says he doesn't have a good relationship with his family, "and that's the only reason you have to stop. If you don't have a good relationship with your family, if you're parents don't try and talk to you – you don't have a reason to stop."
Stating "tough love" works for marijuana or alcohol, but what he's doing isn't the same.
"If there is no love, you'll numb that pain."
When it comes down to it, Nick does want to live.
"Life is precious. You don't want to waste it."
But admits he does believe there is something better in the afterlife.
"It's hard to explain. If you have a near-death experience I guess you understand it."
Nick said his life is the same everyday, and it's hard to break out of the path that he is on. And on that path are highly addictive drugs that can kill.
Coming to the end of the interview, Nick warns others to learn from his mistakes. Not to take the path he is on. Nick doesn't know what tomorrow will bring for him or even if he'll wake up the next time he has an overdose.
Nick said he wished he'd never gone down the road he's on, but takes full responsibility.
"I make my own choices."