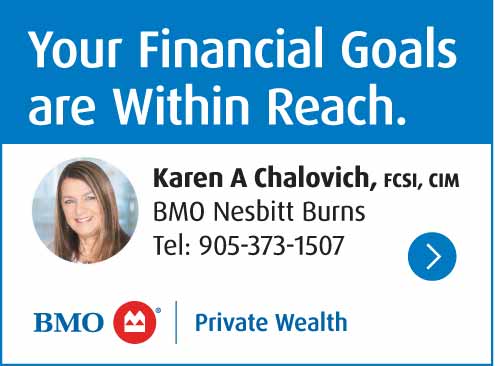 By Cecilia Nasmith/Today's Northumberland
A local-history landmark was reached in Alnwick-Haldimand Township recently, with the release of a third township history in a quarter-century.
Building A Township: More Stories From Alnwick-Haldimand by Gary Mossman has just become the third history book issued by the Heritage Alnwick-Haldimand Committee (in its various iterations and memberships) in recent years.
Memories of Haldimand Township: When The Lakes Roared (1997) aimed to be a history illustrated with anecdotal accounts, like the story of one of the last slave auctions in Canada having taken place in the township.
Township Tales: The Intangible Heritage of Alnwick-Haldimand Township (2018) was as advertised – a lively book of anecdotes from the past, like a look at the tobacco plantations that once thrived throughout the township.
Building A Township has plenty of those anecdotes, but brings back more of a focus on scholarly historical accounts.
Mossman (who shares credits with Joan Kelly, Robert Deane, Barry King and Eva Leca as authors) only moved to this community in 2019. With his background in history and archival work, he soon set to work researching the history of his home – and it kind of grew from there. When a vacancy arose on the committee, he was brought on board.
Like its two predecessors, Building A Township offers a vivid picture of a time when little hamlets – like Wicklow, Cankerville and Dundonald, which nowadays may not be able to boast even a variety store – were abuzz with inns, blacksmith shops, dry-goods stores, churches, schools, mills, distilleries. Mossman hopes people will read the stories, maybe take a mental trip back to those days to see how everyone lived.
"People wouldn't go more than a few miles from their own home. They didn't have to," he said.
And some women did not want their husbands to go far from home, he added. There were too many stories of a farmer travelling afar to sell his produce, then stopping at an inn here and there on his way back. Too often, the farmer may have made it home, but he had spent all the money.
It may be difficult to find the former blacksmith shops and inns, but the schoolhouses remain – often remodelled into homes but sometimes put to other purposes (like the Grafton library).
Cemeteries also remain, each stone with a story to tell, like Dr. Halliday in the St. George's Anglican Church cemetery. He was a well-respected doctor in the community who – though they never married – fathered three children with a local woman and raised them as his own. He died, the woman married and the years went past. Then when her own time came, the woman's will stipulated that she be buried beside the doctor instead of her husband.
There are also stories of how certain landmarks got their name. You can find out how Ste. Anne's Spa was named but, despite their best efforts, they could not uncover a definitive version of how Shelter Valley got its name – though Mossman put a great deal of time and painstaking effort tracking down the locations and histories of all the mills that stood along Shelter Valley Creek as late as 1975.
Whether there will be another book is not decided for now, Mossman said.
"There are certainly more stories out there," he allowed.
"It's not a definitive history, it's a history written through stories. There will always be more stories – perhaps people will help us correct or finish some of these stories."
How Shelter Valley got its name, for instance, or the mystery of Semanthe Spalding. A family renovating their 1860 farmhouse discovered the five-year-old girl's gravestone deliberately buried in the basement although there was no record of her in the family's very detailed genealogy.
An important part of the book are the historical Indigenous accounts that the Chief and Elders of Alderville First Nation shared with them – though Mossman recommends that anyone who wants a fuller telling read Brian Beaver's history of Alderville First Nation.
Copies of Building A Township are for sale in Grafton, at the township hall and at such businesses as 1812 Antiques, the Grafton Co-op and the Grafton Healthcare Pharmacy, as well as at Ste. Anne's and all three township libraries (Grafton, Roseneath and Centreton).