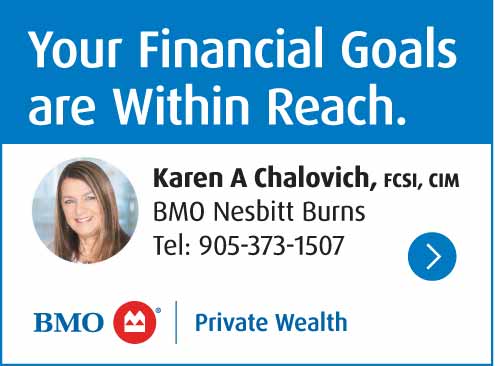 A number of community health experts joined MPP Dave Smith, Mayor Jeff Leal, and County Warden Bonnie Clark to announce a joint proposal from CMHA HKPR and FourCast to establish a facility for residential detox and residential addiction treatment in Peterborough. This facility will primarily serve Peterborough County, Peterborough City, City of Kawartha Lakes, Northumberland County and Haliburton County.
In 2022, 539 individuals from our community attended the Emergency Department for drug poisoning, Emergency Medical Services responded to 357 opioid poisonings 911 calls. On average a person died every seven days from a drug poisoning, 59 people died from a drug poisoning in 2022 within Peterborough. (Peterborough Public Health, Opioid Harms Data Portal, 2023).
The proposal would leverage $1.13 million of funding per year for a two year period from the Ministry of Mental Health and Addictions to operate a facility on a pilot basis to demonstrate the effectiveness of the service model. Additional funding will be needed from local community partners to establish the facility and demonstrate to Ontario Health that the community supports a residential based treatment option to help local individuals combat the ongoing opioid crisis.
"The addition of withdrawal management and adult residential treatment to Fourcast's existing continuum of services in this region would provide more supportive opportunities for those in our community who want to make changes to their substance use. People who struggle with substance abuse and addictions need many options to navigate their recovery journey. A collaborative partnership with CMHA has enabled us to submit a strong proposal for funding to the Ministry of Health and Long-Term Care that we hope is met with a favorable outcome." Donna Rogers – FourCast
"CMHA HKPR is thrilled to be partnering with Fourcast as we submit a collaborative proposal to the Ministry of Health to secure residential detox and treatment services for Peterborough and County, Kawartha Lakes, Northumberland, and Haliburton. There is a significant need for services of this nature, which do not currently exist in our catchment. Our hope is to secure $1.138M, which will fund (6) detox and (6) treatment beds in Peterborough to complement the existing community withdrawal management services in the area," says Mark Graham, Chief Executive Officer with CMHA HKPR.
"January 2023 was the deadliest month on record, with 10 loved ones in our community dying from suspected drug poisonings. Along with prevention, community wellbeing, and harm reduction, treatment is an important part of the urgent response needed to the crisis we are in here in Peterborough. Peterborough Public Health welcomes this proposal for more local treatment and detox services, and the opportunity it creates to strengthen our response to the drug poisoning crisis. Along with the Peterborough Drug Strategy partners we have been advocating for more tools to address the crisis for over a decade. If funded this will become a critical part of the local response." Dr. Thomas Piggott Peterborough Medical Officer of Health
"In the past years, our paramedics have responded to unprecedented and alarming numbers of calls related to mental health and addictions in our community. While the interactions that paramedics have with these patients in crisis is critical and often life saving, these interactions are often missed unique and valuable opportunities to provide access to the treatment and resources for these individuals. In our view, this announcement today is forming another critical link in the chain of survival for the mental health and addictions crisis in our community. Our Paramedic Service is proud to be a part of a community committed that understands that linked programs focused on prevention, harm reduction, treatment, and recovery is key to saving lives and reducing suffering." – Randy Mellow, Chief of Peterborough County Paramedics
"I see today's funding announcement as a positive support for those in our community who will benefit from this service. Police leaders, myself included, have long acknowledged that officers shouldn't necessarily be the primary response to those who are suffering from mental health and addictions; yet the police are often tasked to respond to these types of situations. Clearly mental health and addiction are not criminal but can lead to criminal behaviour – we don't want that – our job is to keep the community safe and I see this type of program as a way to assist us in that goal." – Stu Betts, Chief of Police – Peterborough Police Service
"Peterborough Regional Health Centre (PRHC) strongly supports the funding proposal put forward by our partners at
Fourcast and CMHA HKPR to bring additional detox and treatment services to our community and region. If successful,
this program will work to meet clients' complex needs in collaboration with many partners – including the hospital,
emergency services, social services, and other mental health and addictions service partners – by offering medically-supported, evidence-based interventions and care." – Dr. Lynn Mikula, EVP, Chief of Staff, Chief Medical Executive, PRHC
"The staggering loss of life and crisis of drug addiction in our community necessitates an urgent response to save and heal lives. By combining the addictions treatment expertise of Fourcast, the mental health services expertise of CMHA-HKPR, and by collaborating with other local organizations and healthcare providers, this facility will bring the best treatment available for people who need it the most. The people who need these treatment services are often our neighbours, friends, and family. The proposed Residential Addiction Services Program will have a huge positive impact on families and communities across the whole region." Bonnie Clark – Warden Peterborough County
"Addiction treatment services, especially increasing the availability of beds for in-patient rehabilitation services for people experiencing more complex or chronic substance use, are essential for the wellbeing of individuals and families in our community. We need more detox beds as part of the spectrum of services that are provided by health care professionals and organizations in Peterborough, such as the provincially-supported Consumption and Treatment Services site operated by Fourcast. I applaud Peterborough-Kawartha MPP Dave Smith and the Provincial Government for their leadership on this critical issue." – Jeff Leal, Mayor City of Peterborough
"I have said many times that you don't get better by getting high, you get better by finding the treatment that works for you. Over the last number of years we have been building more options for pathways to treatment in our community to help individuals fighting the demons of addiction. If successful, this initiative will provide our community with one more tool in the tool box that we do not currently have in our fight against addiction. I can't thank CMHA HKPR and Fourcast enough for answering the call and working collaboratively with me to develop this proposal. This will be a game changer in our local fight against opioid poisoning related deaths."