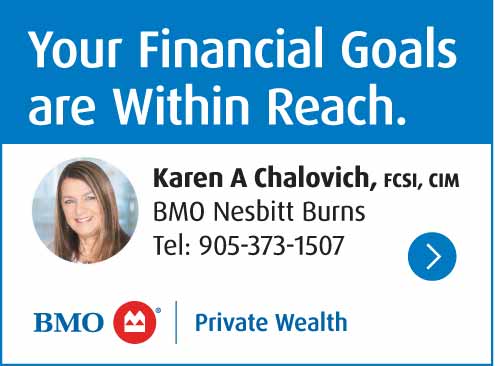 By Jeff Gard/Today's Northumberland
Cobourg council will continue discussions Thursday morning to finalize the town's 2023 operating and capital budget.
At the end of Tuesday's meeting, Mayor Lucas Cleveland said based on his own calculations they were looking at $600,000 to $700,000 worth of additions to the budget.
"That's a potential 2.5 to 3.5 per cent increase up and over our 5.5 starting point," Cleveland said, adding that with new assessment growth considerations as well council is currently looking at close to a 10 per cent increase before they attempt to trim more from the budget or find other funding sources.
One item still up for consideration is a hefty pay hike for Cobourg councillors.
At Monday's council meeting, resident Bryan Lambert's submission called for a 43% raise for Mayor Lucas Cleveland (his salary rising to $65,000 from $45,412), a 67% raise for Deputy Mayor Nicole Beatty (going to $52,000 from $31,082) and a 75% raise for each of the remaining five councillors (going to $45,500 from $25,963) – plus benefits.
Lambert wants the raises to take effect April 1. For the nine months remaining in 2023, this would add $103,643 to the tax levy. Thereafter, every 12 months, it would add $138,790.
His argument was that this kind of money would attract the best and brightest, as it is closer to a living wage. If you averaged out the current salary remuneration over a 35-hour week, he said, the disparity becomes clear. The higher amount better reflects their duties, responsibilities and skills, as well as the importance of the decisions they are making on behalf of 20,000 people in running a $60-million municipal corporation with more than 300 employees.
Council referred the submission to budget deliberations the following day.
During Tuesday's meeting, Mayor Cleveland said he would "like to put it on the floor that we, on the whiteboard, put Mr. Lambert's suggestion for council remuneration."
Deputy Mayor Beatty asked Treasurer Ian Davey to clarify what the $5,000 to $6,000 extra was for he suggested adding for benefits on Monday night.
Davey said they wouldn't get EI or pay into OMERS pension fund and group benefits, regardless of family or single, are already factored into their current benefit package.
"All we would really be doing is saying if we had $103,000 to the gross wages of the group then the 2023 CPP rate is 5.95 per cent on that…it comes to six thousand and something so you might as well say $110,000 is what we're talking about here."
Councillor wanted to point out regarding remuneration for council, "if you look at the payroll benefit line is $75,994 – there's seven of us, that's over $10,000 each there so I don't think Mr. Lambert referred at all to that extra $10,000. In my books that adds up to 35(000 dollars for councillors) so with the increase that he's proposing, council will be getting 55(000) which is a substantial increase in my eyes, but we'll discuss that later."
The mayor responded, "just for reference, that would still be significantly below the lowest paid salaried manager at the Town of Cobourg."
Mayor Cleveland put motions on the whiteboard for Thursday's discussion, including that council updates the council remuneration to an additional amount of $138,790 (12 months) or $106,643 for nine months this year if it takes effect April 1.
Another motion was that council adds an Executive Assistant to the Mayor and Council in the amount of $85,000 in the council budget.
"Originally it was in the initial draft of the budget…staff have since removed it in an effort to reduce that," Cleveland said. "It's my personal opinion that that single position will pay dividends for this council and this community tenfold as well as set up a contingency plan for our current executive assistant who serves at this time both the CAO and myself, so a contingency plan as well as allowing for council to have someone to help them through on a weekly, daily basis as well as myself to allow high-level tasks. I just put it on the whiteboard for discussion."
Beatty said she appreciated the mayor's points, but "I think it's important to underscore if I'm reading the sheet correctly, our council budget increase is already at 27.8 per cent. I keep hearing the case to add to this budget, the ROI will be in dividends. If council was to receive a pay increase, I feel that justifies us doing the work at hand if it went through. I can't at this time support an additional administrative position to support council. I feel it's our responsibility to do our own admin, to do our own lobbying, to work with staff to bring policy changes forwards. I feel like it's our own responsibility to book our meetings and reply to our own e-mail. That's what we're elected to do and I would have a really hard time supporting this position, especially if council's salaries went forward. We're inflating our own budget and it's starting to make me not a good financial steward of taxpayers' dollars."
Councillor Mutton said she's waiting still for governance review that's going to be very strategically important on how council functions.
"After all these years, we still don't have offices here. I think we have book rooms if we want to meet people here," she said. "Everything has advanced, except for council so what I'm saying Mr. Mayor is I would consider a deferral of that discussion until after governance review possibly into the next budget cycle for 2024, but keeping it front of mind."
At the end of Tuesday's meeting, the proposed overall tax hike still much higher than preferred and after the mayor and council has been stressing fiscal responsibility and making difficult decisions.
Council will reconvene Thursday at 10 a.m.
"I just ask everyone to go home and reflect upon these decisions that we'll be making on Thursday," Cleveland said.
– with files from Cecilia Nasmith