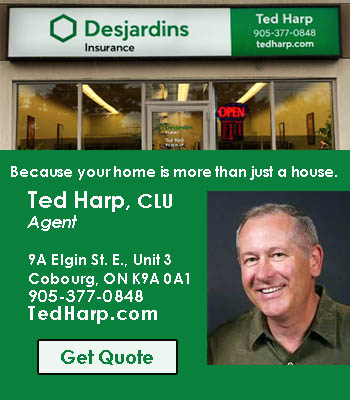 Recent heavy snowfalls have damaged a number of trees in the Northumberland County Forest, impacting the trail network. Trails currently remain open, but extra care and caution should be taken by users to avoid any fallen trees and debris.
"Last week's storm, with heavy wet snow, caused a number of broken branches and fallen trees to partially block a number of trails," cautioned Todd Farrell, Natural Heritage Manager. "We're working hard to clear any trail hazards to ensure the trails remain safe for the public to enjoy."
The County's Natural Heritage team has assessed significant damage to trees in the County Forest as a result of last week's storm. The heavy wet snow caused a number of downed trees and broken branches, partially obstructing trails. A major clean-up is underway by staff, contractors and community partners.
The County anticipates this work will be largely completed by next week however, with additional snowfall anticipated in the coming days, further work may be required, which could extend the time needed to remove all the debris.
The Northumberland County Forest has an extensive network of over 118 km of trails free for use by the public. For more information, visit Northumberland.ca/Trails