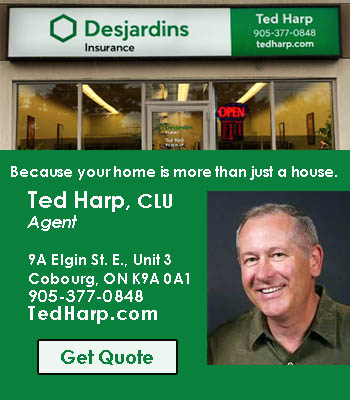 A Cobourg woman says more needs to be done for those suffering from homelessness.
The woman who lives in a downtown condominium in Cobourg says during the last few years where she lives it has got steadily worse inside the vestibule.
"People coming in generally after midnight," said the woman who asked not to be identified.  "They'll set-up, they'll sleep.  They'll sort out their stuff, they'll warm-up, they'll dry off and sometimes they do drugs.  You can tell by the smell and they stuff they leave on the floor."
Over the last few years the people have got more "boulder."
The condominium where the woman lives will be installing locks on the front door for safety reasons.
"Our residents should be free to come and go.  Because people are using drugs we're uncertain on how they would react if anyone were to come upon them."
It's an issue that is steadily getting worse.
"The issue of people being homeless, drug addicted and mental illness is on our doorstep."
Police are regularly called and remove the people only to see them return a few days later.
The woman said a warming room only goes so far.
"Thank God for the churches, social services and Transition House, but for some people that is not an answer."
"We need to do better as a town."
"It's an issue that involves the town, policing and social services groups, the County and the Province."
The woman said the issue needs to be addressed before affordable housing units can be built.
"It has to be a multi-layered approach including people who are working hard to get themselves on their feet as well as people who have already fallen through the cracks – we need to do better."
The woman said it's not only happening to the condominium where she lives, but others in the downtown area.
"These (homeless) people are vulnerable.  They are vulnerable to the weather and they are vulnerable to exploitation and we need to do more to help them."
Cobourg is having their council meeting on Monday, December 19, 2022 where a delegation from the Northumberland Sleeping Cabins Collective will address council concerning tiny homes.