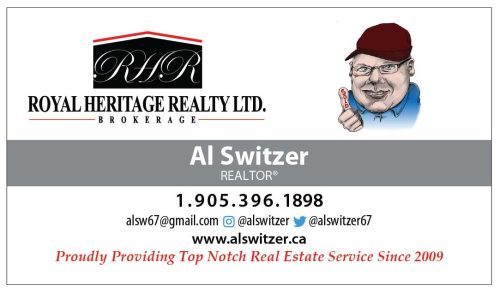 By Cecilia Nasmith/Today's Northumberland
If the Christmas spirit hasn't hit you by Dec. 3, you need a visit to the annual Grafton Christmas Market that runs from 9:30 a.m. to 1:30 p.m.
It has grown in recent years to become a thriving holiday tradition in the heart of the little village east of Cobourg, and it continues to get bigger every year.
Julie Perry of Red Tractor Farm and Market (10282 County Rd. 2, west of Grafton) is one of the lead organizers – because this event began on the family farm six years ago. It was a smaller event that seemed to grow year by year.
By 2018, though Red Tractor was still hosting the event, it moved to the Grafton Village Inn.
By 2019, it grew more still and – since Perry is a Grafton Public School parent and a member of the Grafton Public School Council – it was decided to make the event a school fundraiser, with vendor fees supporting the school.
The first few years' events just covered their costs, Perry said. As it became more and more of a community-driven event, however, there has been more potential for fundraising and support for the school.
In the past couple of years, while the community has been in recovery mode from the COVID-19 pandemic, there has also been that wonderful potential for bringing everyone together.
Last year was the first year they had a road closure to accommodate the Christmas market, that portion of Old Danforth Road between County Road 2 and the Grafton Public Library – which was also a participant in the festivities, along with Grafton's three churches (St. Andrew's United Church, St. Mary's Roman Catholic Church and St. George's Anglican Church).
That piece of road – which has been dubbed Artisan Alley – will be closed again on Dec. 3, and their territory is expanding slightly to include a piece of land on the north side of County Road 2 between the Grafton Inn and Lyle Street North.
The Grafton Inn will welcome Mr. and Mrs. Santa for visits and photos in an ambience of opulent Christmas trees and live music – and a raffle, with proceeds to Grafton Public School.
They will also make their beautiful back yard available, as well as their near-by Meeting Place. This restored 166-year-old former Wesleyan Methodist Church did host one of the Red Tractor's former Christmas markets. Vendors will be back in that lovely venue this year, Perry said, extending thanks on behalf of the parent council to the Grafton Inn for making these facilities available for this event at an exceptional rate.
The Township of Alnwick-Haldimand are making the land just north of their town-hall parking lot available for a snow play zone (importing some of that snow from the Haldimand Community Memorial Arena if Mother Nature doesn't come through).
And if you feel like a short walk west on County Road 2, the Grafton Co-op will not only offer local goods but also serve as a drop-off spot for toy and food-bank donations.
Inside the market zone south of County Road 2, more than 55 artisan vendors will be set up, and the Grafton Public Library will be holding a book sale.
St. George's Church is located outside the Christmas market zone, but they will have their own attraction in the thick of things. St. Andrew's will have its Snowflake Craft Sale again, and St. Mary's will offer the facilities of nearby St. Mary Elementary School for children's activities and even more vendors.
And, of course, there will be the opportunity to take advantage of the Grafton businesses that are there year-round, like The Lass & Ladle on the corner of County Road 2.
"We just want to show off what we've got," Perry said.
And one of those assets, of course, is the many amazing volunteers who will make it all happen. This year, that includes event sponsor Sydney Sairnan, a local realtor and Grafton Public School parent.
The welcome mat will be out in this beautiful little hamlet to sample the holiday spirit – and cross a few items off your shopping list – on Dec. 3.