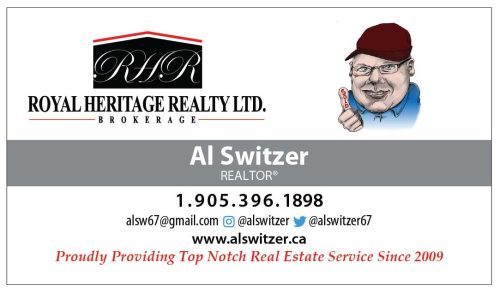 Editorial – With the swearing in of the new mayor and council on Tuesday (November 15, 2022), Cobourg starts with a new beginning for the next four years.
Mayor Lucas Cleveland, along with councillors Miriam Mutton and Randy Barber are the new blood. All have previous experience except for Mayor Cleveland who has no political experience other that running for the 2015 NDP.
Cleveland is a newcomer to the area having moved to Cobourg with his family seven years ago.
His family had been touring across Canada looking for a place to settle and when they stopped in Cobourg at his parents the both immediately knew they'd found their home.
After moving to town and opening up a business, Cleveland and his family settled in nicely.
When the election was announced and he saw there was only one person running for mayor, Cleveland thought he'd take a run for it. Stating on Tuesday he wanted to give people a choice.
Nothing ventured, nothing gained.
Cleveland won the election by 105 votes. A shock to some, maybe not to others.
It was during the campaign people got to know Cleveland through his social media advertising.
It wasn't uncommon for people to be talking on the street asking who is this individual?
Others would say they never heard of him.
But, Cleveland won fair and square and will lead Cobourg for the next four years.
During his time since winning the election there have been rumours that have come forward about Cobourg's newest mayor.
Separating fact from fiction to get the truth out is what media should be about.
Stories which Today's Northumberland has reported on.
An incident at McDonalds where police were called.   The latest was on Wednesday shortly after 6 pm, Today's Northumberland was sent images of Cleveland's Tinder profile.
Tinder was first introduced in 2012 as a college dating app.
Since then the site says it's available in over 190 countries.
The site says it is for meeting new people, dating, or expanding your social network.
Showing Cleveland a photo of the profile, Cleveland immediately said it was him without hesitation.
Under Cleveland's profile is a photo of himself and says he is a business owner in Cobourg and is "looking to meet an intelligent, interesting and emotionally mature person to adventure with."
"Cute nerds get bonus points."
It says he has a love of politics, food, adventure, "and anything with some dopamine," giving examples of "surf, ski, free diving, skydiving, kink."
Cleveland states he's looking for "casual, but prefer long term building chemistry, trust, a genuine connection."
"I'm not looking for pen pals, let's meet, grab some eats and go for an adventure."
Cleveland said his profile was taken down a week before submitting his nomination for the mayor.
He may not be a traditional politician, but maybe that's just what the town needs.
In the several times Today's Northumberland has reached out to him, Cleveland has always responded quickly.
Whether it was the McDonald's incident or the Tinder profile, Cleveland has always been polite and professional when dealing with the media. He has not shied away from difficult questions that other politicians would avoid.
For a person never having been in the spotlight, it's a warm welcome and one of the traits of our new mayor. Cleveland stated the next four years will be about, teamwork, transparency and accountability along with progress over perfection.
It's time to clear the slate and let the four years take shape for the new mayor and council.
We, at Today's Northumberland wish nothing but the best for Mayor Cleveland and council in the coming years.