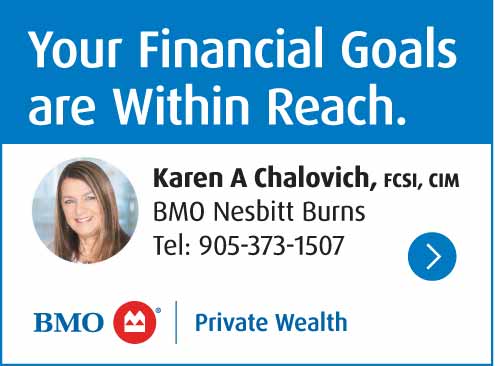 The Town of Cobourg held their inaugural council meeting on Tuesday, November 15, 2022 at Victoria Hall.
The concert hall was nearly at capacity for the seats that were out as council members were piped in for the ceremony that started at 7 p.m.
Town Crier, Mandy Robinson started the evening followed by the Concert Band of Cobourg playing the national anthem.
Mayor Lucas Cleveland then took the Oath of Allegiance and Declaration of Office, followed by Deputy Mayor Nicole Beatty, then councillors Adam Bureau, Brian Darling, Aaron Burchat, Miriam Mutton and Randy Barber.
In his inaugural address, Cleveland stated, "you never know where your life's journey is going to take you."
Seven years ago, Cleveland and his partner Montana trekked across Canada looking for somewhere to, "plant roots."
After four months of travel, Cleveland said his family including their son and three-legged dog spent time in Cobourg with his parents in their condo. It was after their first night, they knew they had found their home.
Soon after they opened Market and Smor on King Street East in downtown Cobourg.
Cleveland said he started his campaign because he believed the citizens of Cobourg deserved a choice.
"I stand before you this very evening, so very humbled and so incredibly grateful to be sworn in as the 48th mayor of Cobourg, Ontario."
Cleveland said he didn't make any campaign promises, "except to say, I'm a problem solver, hard worker, quick learner and that I wanted to use my experience high energy and skill set to bring positive change to Cobourg."
Over the course of the campaign Cleveland said he became, "increasingly and exceptionally comfortable saying, "I don't know," but I will work harder than anyone to figure it out."
Cleveland thanked former mayor John Henderson stating, "I stand in complete awe of your accomplishments."
"I can only hope to serve this community as well as you have done."
Cleveland said Cobourg has a "unbelievably experienced and incredibly capable council. We look forward to working collaboratively in a spirit of trust, openness and transparency."
In his speech, Cleveland stated there are three fundamental pillars going forward.
Teamwork
"We need to work together and that includes all of us. Politicians, town staff and our community. How we work together is as important as what we want to accomplish.
Transparency and Accountability
"We need to continue to share information. It is incumbent on council to ensure that the residents of Cobourg have insight and access to how our projects progress in town hall. Why budgets are spent and why projects are needed. When we commit to getting something done, we need to follow-up, both for our successes and our failures.
Progress over Perfection
"Very few people get everything right the first try and I can assure you all – I won't. We will make mistakes. Because we will be working to make important changes and to prepare for the future. And you can't always predict outcomes or results. But you have my promise and commitment that we will always make our best effort to do better and to improve this community for all of its residents. When we make a mistake, we will learn from it. And that will allow us to move forward faster. As Mayor, I will always encourage different points of view. I look forward to insightful and sometimes difficult debates. But in the end, I know we need to take calculated risks based on sometimes limited information. But I believe that is what it will take to move projects and initiatives forward to prepare us for the future. We cannot do this without our residents. The past council has an excellent job of opening public engagement and you will see this council continue with that work and take it to new levels. I look forward to four years as we work together to unlock Cobourg's potential – together."