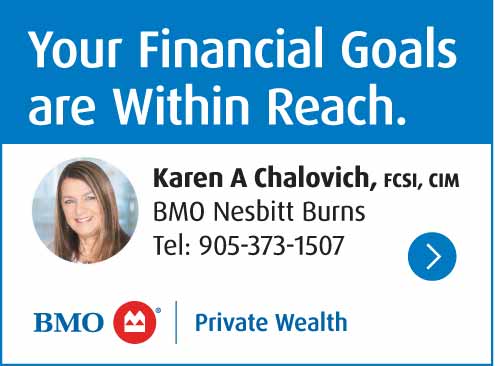 Return of Christmas Magic 'Lighting Up Ceremony' and Night-Time Santa Claus Parade
The Town of Cobourg Community Services Division is pleased to announce events planned for this holiday season, including the return of the Christmas Magic "Lighting Up Ceremony" and a night-time Santa Claus Parade.
Two popular local events — the "Lighting Up Ceremony" and First Night Event — are returning for the first time since 2019, due to the pandemic. There is also an exciting line-up of concerts and shows taking place at the Concert Hall at Victoria Hall for residents and visitors to enjoy.
Christmas Magic
Christmas Magic will return with a dazzling display of lights. Residents are invited to the unveiling of this year's display at the "Lighting Up Ceremony" in the Rotary Harbourfront Park (35 Albert Street) on Friday, November 25, at 6 p.m.
After lighting up the park, residents are invited to view more than 200,000 lights by walking from the Rotary Harbourfront Park, along the Esplanade through the campground to Victoria Park. There will be a variety of displays throughout including spiral trees, holiday cut-outs for the children, holiday vignettes, reindeers and other festive animals. Children can also keep a look out for Santa who will make his first appearance during the event.
The Rotary Club of Cobourg invite you to visit their special 100th anniversary tree trimmed in Rotary colours in the Rotary Harbourfront Park. The Rotary Club of Cobourg and Habitat for Humanity have partnered together and will be giving out hot chocolate and cookies in Victoria Park.
The Town of Cobourg encourages the community to join for this fun, festive night. There are plenty of dining options in the downtown core for you to enjoy a nice meal before the magic begins. A reminder that the holidays can also be challenging for members of our community, everyone who is able is encouraged to bring a non-perishable food item for the Northumberland Fare Share Food Bank. Donations will be accepted in the Rotary Harbourfront Park in exchange for a glow stick.
The success of Christmas Magic is largely attributed to the thousands of hours contributed by volunteers and Town of Cobourg staff.
The Salvation Army's Christmas Kettle Campaign will also be starting on November 25.
Santa Claus Parade
The Town of Cobourg will host its second night-time parade on Saturday, December 3 at 6 p.m. on King Street beginning at the Cobourg Public Library and ending at D'Arcy Street.
The Cobourg Santa Claus Parade Planning Committee encourages participants to design and decorate their float entry based on a festive theme. This year's theme will focus on a Favourite Holiday Song and a Light Show that will showcase both a musical and lighting component.
Parade attendees are reminded to dress warmly and to wear reflective clothing. Letters to Santa and canned goods for the food bank will be collected at the start of the parade.
For those who cannot attend the parade in person the event will be LIVE streamed with commentary on COGECO's YourTV Northumberland (Cable 10 / HD Cable 700).
The Town of Cobourg is accepting registrations from community organizations, groups and businesses who want to be a part of the 2022 Cobourg Santa Claus Parade. Those interested are encouraged to review the rules and regulations and eligibility guidelines prior to submitting. Find the Registration Form on the Experience Cobourg website and register by Monday, November 28, 2022.
A Downtown Christmas
Downtown Cobourg businesses are making spirits bright this holiday season. The Cobourg DBIA presents "A Downtown Christmas", a mini event taking place on Saturday, December 3 from 12 p.m. to 5 p.m. Enjoy some fantastic family friendly activities before the parade.
There will be photos with Santa, hot chocolate, character meet and greets, gift wrapping, workshops, live music and of course shopping and dining.
Cobourg Home Decorating Challenge
Bringing the spirit of the holidays to each neighbourhood, the Town of Cobourg is challenging residents to decorate their homes for the season. Residents who submit images of their homes may be selected to receive to win a gift card to a local business of their choosing
Images of decorated homes will be used to develop a driving map that will be available on ExperienceCobourg.ca and shared on the Town of Cobourg social media pages.
Photo submissions are due Monday, December 12 and can be emailed to Jackie Chapman Davis at jchapmandavis@cobourg.ca.
Concert Hall Holiday Shows
The Town of Cobourg looks forward to welcoming many holiday productions this holiday season. More information and tickets are available online at cobourgboxoffice.ca or call the Concert Hall Box Office at 905-372-2210.
VOS Theatre presents A Christmas Gala Fundraiser at the Concert Hall in Victoria Hall on Saturday, November 26, at 8 p.m. Previous casts or patrons of White Christmas join together for a gala to help raise funds for scholarships and future productions.
Northumberland Players presents A Wonderful Christmas Time. Join some of Northumberland's best performers and musicians for a Christmas celebration, December 2-4 at the Concert Hall in Victoria Hall.
Northumberland Players Youth Theatre presents: A Charlie Brown Christmas, Saturday, December 10, and Sunday, December 11 at 2 p.m. at the Concert Hall in Victoria Hall.
A Very Merry Motown Christmas! A holiday tribute to the best from the legendary music powerhouse era of Motown takes place on Saturday, December 17, at 8 p.m. at the Concert Hall in Victoria Hall.
La Jeunesse presents: Hearthsong! A festive concert with all La Jeunesse choirs performing on Saturday, December 17, at 8 p.m. at Trinity United Church in Cobourg.
The Concert Band of Cobourg led by Musical Director Paul Storms will be filled with holiday songs for the audience young and young at heart on Sunday, December 18 at the Cobourg Community Centre. Tickets go on sale on Monday, November 14 through the Cobourg Box Office.
Ken Prue/A Loft Production presents: Sultans of String at the Concert Hall in Victoria Hall on Tuesday December 20, at 7 p.m. Joining the Christmas Caravan this year is shimmering guest vocalist Rebecca Campbell and Saskia Tomkins on the nykelharpa.
Are you planning an event in Cobourg? Submit it to the Town of Cobourg's Community Events Calendar online.
Mayor's Skate
Bring your family and friends and lace up your skates at the Mayor's Community Skate, taking place on the Pond arena at the Cobourg Community Centre (750 D'Arcy Street) on Thursday, December 29 from 4 p.m. to 5:30 p.m. Members of the Cobourg Cougars will join and there will be a donation bin for the Northumberland Fare Share Food Bank. All are welcome at this free event.
First Night
Mark your calendar to celebrate New Year's Eve in Downtown Cobourg! First Night celebrations will take place on Saturday, December 31, 2022, at the Rotary Harbourfront Outdoor Skating Rink. More details will be shared soon!
Stay up to date on events happening in Cobourg by visiting ExperienceCobourg.ca and follow the Town of Cobourg and Experience Cobourg on social media.