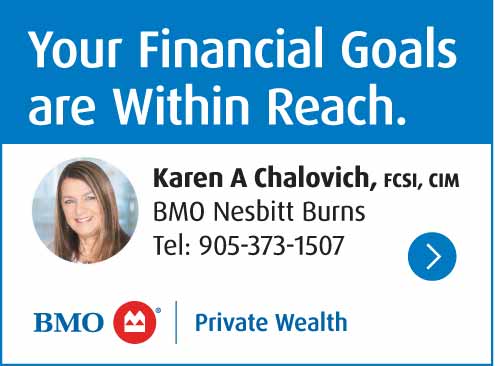 Approximately 75 volunteers came out on Saturday, October 15, 2022 to plant trees in the James Cockburn Park.
Part of the Rotary Club of Cobourg's 100th Anniversary Celebrations they had planned to plant 100 trees in 2021, but due to COVID it was delayed.
Rotarians both past and present along with volunteers including members of the 598 Sabre Squadron and Cobourg Army Cadets Corps 88 also joined in starting at 8:30 a.m. in the park on William Street.
Town of Cobourg Parks Manager, Rory Quigley said, "to get more trees and to get community involvement to plant those trees means more than anything."
Among the trees planted were hickory, butternut, cherry, white pine and oak to name a few.
Quigley said 70 ash trees were removed from the park because of the emerald ash borer.
The event was planned to go till noon, but with the number of people on hand, they were finished within approximately one hour.
"The people that have showed up and the extra help from the different organizations that Rotary has contributed to in the past who have given hand – this has been incredible."
One surprise for the event was while a hole was being dug, a small sink hole was discovered and taped off.