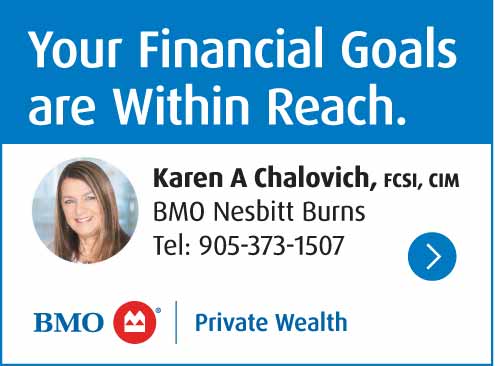 On Saturday, the Castleton Sports Club welcomed the public to join them for a fun afternoon of music and good food to celebrate the grand re-opening of its canteen. Northumberland—Peterborough South MPP David Piccini formally announced an $87,500 provincial grant.
The grant is part of $179 million in provincial funding distributed through Ontario Trillium Foundation's (OTF) Resilient Communities Fund since 2020, which is designed to help not-for-profit businesses recover from the pandemic. Work on the canteen was completed in July and will help generate more revenue for the Club. Funds from the grant helped with the costs of new electrical and lighting work getting done, purchasing a new stand-up fridge and freezer, as well as other kitchen appliances and fixtures, and installing a new furnace. The year-long grant is also helping the Club with website upgrades and some administrative costs.
"This grant means that the Castleton Sports Club can make many important upgrades to their canteen," said MPP David Piccini. "The Cramahe community benefits greatly from this facility, and I am excited to be here today, celebrating the Club's progress."
"The impact of this Ontario Trillium Foundation grant can't be overstated," said Kevin White, President of the Castleton Sports Club. "This grant has allowed much needed renovations and equipment upgrades to be installed. We can now provide properly prepared food all with energy efficiency and safety in mind. The fire suppression system paired with propane operated equipment has greatly reduced energy consumption and wait times during peak demand."
The Castleton Sports Club is committed to preserving this space and ensuring that these upgrades will take the canteen well into the future with restaurant quality investments. If you wish to enquire about using the space for your meeting or hosting an event, please visit the website at: https://www.castletonsportsclub.ca
The Ontario Trillium Foundation (OTF) mission is to build healthy and vibrant communities across Ontario. As an agency of the Government of Ontario, and one of Canada's leading granting foundations, last year, OTF invested nearly $209M into 2,042 community projects and partnerships, which included funding for the Government of Ontario's Community Building Fund. Since 2020, OTF has supported Ontario's economic recovery by helping non-profit organizations rebuild and recover from the impacts of COVID-19. Visit otf.ca to learn more.