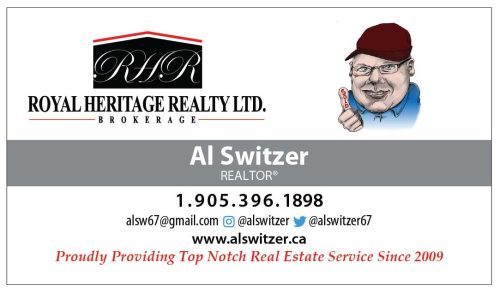 By Cecilia Nasmith/Today's Northumberland
Cobourg will be implementing a new system – the Alternative Monetary Penalty System – to deal with parking tickets months sooner and keep them out of the court system.
Municipal Clerk Brent Larmer and Bylaw Enforcement and Licensing Manager Kevin Feagan described the system, which Feagan previously worked with in Oshawa. It takes the processing of the ticket out of the court system and into municipal offices.
Instead of a court hearing, the alleged offender who wishes to fight the ticket goes through a screening process. There are several levels of appeal that can be accessed before the penalty notice is cancelled or the recipient pays the penalty notice.
There are provisions for late payment and for failing to respond. In extreme cases, these debts can go to the collections process or (if the alleged offender owns property in Cobourg) or tacked onto one's tax bill.
Instead of sharing both the revenues and the costs with the punishment-oriented court system, the municipality operates a compliance-driven process that provides for increased revenue and cost recovery.
Council passed the motion to authorize staff to begin the preparation of the various bylaws and agreements to put AMPS into place, and to appoint a Hearing Officer for disputes that can't be resolved through the screening process (as well as establish a compensation framework).
Councillor Adam Bureau wondered if the town would come out ahead financially on the new arrangement, given the additional staffer. Larmer said that the Hearing Officer will not be an employee but someone arranged through a third-party agreement. And because hearings can be done electronically, transportation costs should be at a minimum.
Councillor Brian Darling was intrigued by the possibility of a municipal service agreement with other municipalities, comparing it to the Cobourg Police Services corporate-services office that has proven to be a revenue enhancer.
Larmer also stressed the improved customer service for those who want to challenge these tickets, a process that can take eight months to a year – and can end with the person also having to pay court costs on top of everything else.
"It's a person's right to have a trial. We are just going to take it out of the court system and have a more friendly approach," he said.
Councillor Emily Chorley asked if there would be costs for security.
"I haven't encountered very many angry citizens during my term as councillor, but the ones I have encountered – it's all related to parking," Chorley said.
"We wouldn't need extra security – our officers are right there," Larmer said, describing the space being set up for this purpose in the Market Building just south of Victoria Hall.
"I have seen a lot in my time dealing with parking, but have yet to encounter any risk of assault," he added.
"A lot of the time, people just want to talk to somebody and have some conclusion."