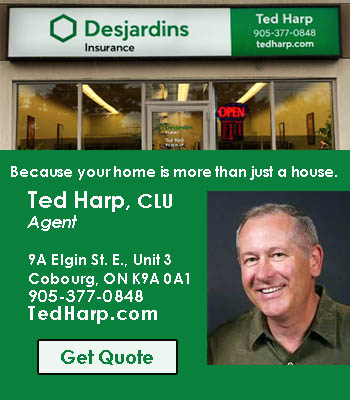 The Cobourg Police Service (CPS) bi-weekly update provides an overview of break and enters, theft from motor vehicles and mischief in the Town of Cobourg over two weeks.
In addition to the bi-weekly update, an operational report is provided to the Cobourg Police Services Board (CPSB) every month. The operational report offers a breakdown of calls for service, year to year comparable on crime trends, and highlights calls of interest. CPS operational reports can be found in the CPSB meeting minutes online through eScribe, the Town of Cobourg public meeting website.
Community members can access information about police activity in Cobourg through the crime mapping tool available at cobourgpoliceservice.com.
From September 5 to September 18, 2022, CPS responded to 459 calls for service.
• Break and enter: Five (5) – King Street and Tremaine Street, Third Street, Lakeshore Drive and Brook Road South, Nickerson Drive and D'Arcy Street, William Street
• Theft from motor vehicles: Six (6) – Albert Street, King Street East, Chapel Street, Ball Street, Willow Crescent, James Street
• Mischief: Six (6) – Burnet Drive, King Street East, Division Street, Forth Street, Ball Street, Chipping Park Boulevard