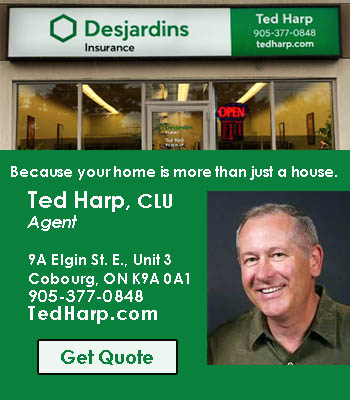 (video courtesy of IAFF/Youtube
A Cobourg firefighter was posthumously honoured at a ceremony in Colorado Springs this weekend along with other firefighters across North America.
Cobourg Fire Department Platoon Chief Don King died on October 4, 2020 from a occupational illness related to being recognized as a line of duty death.
King along with 468 fallen firefighters (2020/2021) were honoured at the 36th Annual Fallen Fire Fighters Memorial in Colorado Springs, Colorado on Saturday, September 17, 2022.
King served as a firefighter for 37-years, with four years in the RCAF, Oakville and Cobourg Fire Department for 32 years.
King was also one of the founding members who started the International Association of Fire Fighters (IAFF) Local 1732 in Cobourg.
The IAFF represents more than 331,000 fire fighters and paramedics across Canada and the United States.
On Saturday, there was a ceremony in Colorado Springs honouring the sacrifice made by IAFF members who have given their lives in the line of duty.
Also present for the ceremony were Cobourg Fire Department Captain, and former President of Local 1732 Scott MacDonald and firefighter, and President of Local 1732 Jeff Briggs.
King's daughter Susan and her husband Rick Gendron, and their daughter Sarah and son-in-law Andrew Baird also attended the ceremony.
Having worked under King, MacDonald said he was honoured to present King's daughter with the flag of the IAFF.
"Please accept this flag on behalf of the International Association of Fire Fighters," MacDonald said as he presented the flag.
"Don was one of the first members of Local 1732. When Don retired, I was hired. It is a honour to be presenting this flag to you today."
King's daughter told Today's Northumberland after the ceremony it was very emotional and overwhelming.
"Scott presented us with the flag and that was very emotional and meaningful because he replaced dad when he retired."
It was very comforting to have Jeff and Scott join us."
Stating her father didn't like a "fuss" made over him, "he would have been honoured by the recognition of himself and all the other fallen firefighters."
King is the fourth firefighter from Cobourg to die in the line of duty. On April 25, 1878, Cobourg firefighters James L. Forrest, George R. Stephenson and Charles W.A. Patterson were killed in a fire at the Windsor Hotel on Division Street.