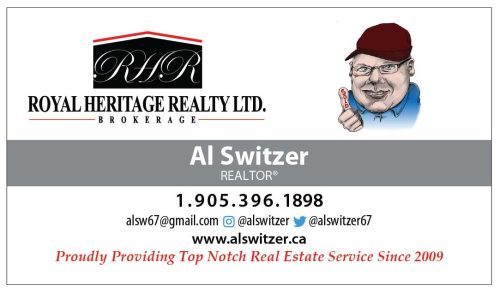 (Port Hope Panthers file photo)
By Jeff Gard/Today's Northumberland
Cobourg's Logan Kelly is having a busy summer with the Northumberland Jacks 22U junior baseball team, including this weekend at the provincial elimination tournament, but he's in the midst of a busy hockey offseason as well.
Kelly, coming off a stellar rookie season with the Port Hope Panthers, has signed to play with the Ayr Centennials of the Greater Ontario Junior Hockey League.
Ayr, when it was a PJHL club, defeated the Panthers in 2016 and 2017 to capture back-to-back Schmalz Cup provincial championships, but has since moved up a level to compete in the GOJHL. On Friday, the Centennials also announced the signing of Cobourg's Christopher Brydges, a ninth-round draft pick of the Guelph Storm in the 2021 OHL Priority Selection.
Meanwhile, Kelly entered last season aiming to earn a roster spot with the junior A Cobourg Cougars, but was sent to junior C Port Hope. He made the most of his opportunity with the Panthers and led all PJHL rookies in scoring with 21 goals and 21 assists
"(Head coach/GM) Dave Miller, (assistant coaches) Connor Armour, Tom Foster, our whole staff, was great to me with putting in opportunities where I could succeed," he said. "Our whole team, it was just a great group. For my first year of junior, I really couldn't have asked for a better group of guys, a better team."
Miller had assured Kelly he would spend just one season with the Panthers for development and then make the jump to a higher level of play.
"He did everything he could to move me on – he told me that from the start – and it came true so I really appreciate him for that," Kelly said.
Kelly spent time with the Cougars throughout the season, especially during the Ontario Junior Hockey League's playoff run that saw them eliminate the Wellington Dukes and Haliburton County Huskies in best-of-three series before falling to the Toronto Jr. Canadiens in the semifinals.
That was a special team to be a part of, he said, and credits the former coaching staff Wes Wolfe, Connor Cadaret and Josh Maguire (who remains with the organization).
"That whole coaching staff coached in a way that I think all the boys bought into," Kelly said. "It was really special to be a part of that group. I've learned so much from a lot of those players…and that coaching staff was just exceptional, teaching me everything about the ins and outs of the game on and off the ice."
After getting his minor hockey start in Cobourg at an early age, Kelly went on to play AAA hockey in Clarington and Oshawa. That became a challenge physically and mentally, he said, noting he was on the smaller side and was struggling to be a top player on his teams. He eventually returned back home to play AA for the Northumberland Nighthawks for a few seasons.
"I had a lot more fun playing hockey, really developed a love of the game again which I was losing for a little bit," Kelly said.
Last season he made the jump to the Panthers and hoped to continue climbing the ranks in junior hockey and eventually to play university hockey in Canada or the United States.
As part of that process, Kelly believed his best opportunity to step up would be with Ayr, which had expressed interest throughout the previous season. Miller had also been in contact with the Centennials and thought the organization would be a great fit for Kelly.
"I went down to their development camp, really liked it, great facility, great coaching staff…so kind of weighed my options for a little bit and decided that I think Ayr was going to be the best place for my development," Kelly remarked.
In addition to hockey, the location will give him the opportunity to take classes at nearby University of Guelph where his sister Maddie attends.
"It's a nice easy transition for me," he said. "I'm going to be able to get some classes done, play a great level of hockey and hopefully have a really good year."
The 19-year-old hopes to earn a similar role he had with the Panthers.
"Obviously it's a jump up, but I've been working hard…and after finishing the year with Cobourg last year in the playoff run, I think I'm pretty used to that high level of hockey so I'm hoping to jump seamlessly up to the next level and play in a top role and try to put up numbers just like I did this year, but in the end it's all about team success and I'm hoping we can go on a good run this year."
As he prepares for next hockey season, Kelly and the Northumberland Jacks have been enjoying success atop the standings during their first season in the Leaside GTA Junior League and are preparing for the playoffs.
In the meantime, the Jacks are in Windsor this weekend and remain in contention at the Baseball Ontario 22U Eliminations.
Kelly headed to Windsor expecting the Jacks to have a shot at winning the tournament competing against the best in the province and qualifying for the national championship.
"Honestly I think it's going to be our depth," he said. "We've got four five really high-end arms, a lot of depth coming out of the bullpen when we need it and we've got a ton of great hitters, a lot of people who can do some damage. I think we've got a good chance to do some damage this weekend and hopefully make a run."
They opened the tournament with a 5-3 extra-inning win over Vaughan on Thursday. On Friday, the Jacks rallied from a four-run deficit to ultimately edge Ajax 6-5 and continue on the winner's side of the bracket in the double-knockout format.
Saturday afternoon, the Jacks were doubled up 4-2 by Tecumseh, but facing elimination later that afternoon, Kelly pitched a complete game to give the Northumberland club a 12-2 mercy-rule win over Etobicoke.
The Jacks remained one of eight teams competing heading into Sunday's action but were defeated 4-2 by Mississauga North in a morning contest.