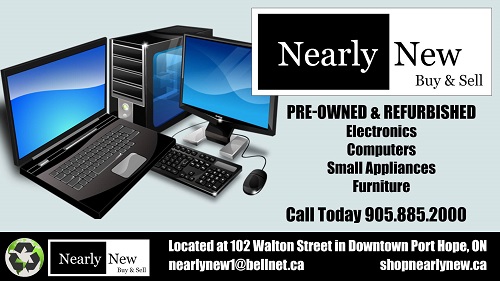 The Cobourg and District Sports Hall of Fame is pleased to announce that tickets for the 3rd Annual Sports Hall of Fame Induction Dinner are now available. The dinner will take place at the Best Western Plus Cobourg Inn & Convention Centre on Friday, June 17th in the main ballroom with cocktails at 5:30 and dinner at 6:30 p.m. followed by the induction ceremony. Masking is optional for the evening.
Tickets are $85.00 per person and can be reserved by email at info@cdshf.ca with payment made by e-transfer to media@cdshf.ca or purchased in person at these locations:
Kelly's Homelike Inn, 205 Third Street, Cobourg (cash or cheque)
Sommerville's Sporting Goods, 78 King Street West Cobourg (cash, cheque, credit card)
Cobourg Community Centre, 750 D'Arcy Street, Cobourg (cash, cheque)
Inductees to the Cobourg and District Sports Hall of Fame for 2022 are:
Paul Allen, Heather Brown, Allan Burnham, Roger Cole, Elaine Devlin, Gail Johns-Rees, Ross Quigley, Dick and Ann Raymond.
The evening will also feature the first presentation of the Ross Quigley Youth in Sport Award created to honour the memory of the Founder of the Cobourg and District Sports Hall of Fame (CDSHF), Ross Quigley. This scholarship will be presented annually to 2 students. The Award is intended to support the student athlete by recognizing and rewarding their athletic, academic and community achievement and involvement through financial assistance to further their education.
Since March 2017, a dedicated group of volunteers have been collecting and cataloguing sports memorabilia and historical information to preserve the rich legacy of sport to be found in our communities. A selection of this memorabilia is showcased in the main hall at the Cobourg Community Centre with the full collection available for viewing online at cdshf.ca.
The Cobourg and District Sports Hall of Fame is supported through the donations of materials, services and financial contributions by local individuals and community groups
The Cobourg and District Sports Hall of Fame encompasses the Town of Cobourg, Alderville First Nation and Townships of Alnwick-Haldimand, Cramahe and Hamilton. For further information about the Cobourg and District Sports Hall of Fame please contact President Gil Brocanier at gmbrocanier@cogeco.ca