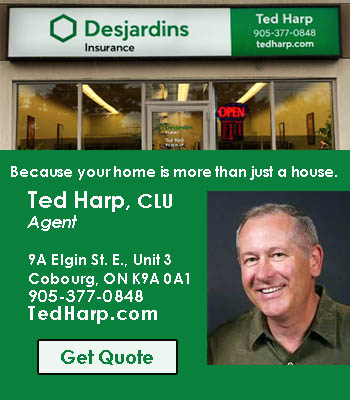 By Jeff Gard/Today's Northumberland
Beach volleyball is returning to Cobourg this summer.
A variety of league options are available to youth and adults whether they play in 2's, 4's or 6's and in recreational, intermediate, competitive or elite divisions. Participants can sign up as individuals or teams.
"We're happy to be back in 2022 on the beach in Cobourg," said Invado owner Zuby Shaikh said. "We're very excited about it."
Shaikh is a former professional beach and indoor volleyball player and Invado was launched in 2003 with clinics in the Durham region. Over the next few years it branched out to different locations including Peterborough, London and Innisfil.
Invado came  to Cobourg in 2019, but after some indoor and beach sessions that year, it came to a halt due to COVID-19.
Now the opportunity is available again for youths and adults with the separate divisions for players of all ages and skill levels.
"With our programs players can register at the level they prefer so whether they're a team or an individual they can sign up as recreational, that's just get (the ball) over, we have intermediate players, that's the bump, set, occasional spike and then we competitive, which is bump, set, spike every time and we even have an elite division for players who have played club or varsity or even professionally in regions where that applies," Shaikh said.
Invado builds teams of like-skilled players and once in the league teams move up or down among divisions based on how they do each week so they're never playing against teams or opponents outside their own skillset.
"That's one of the cool things about our leagues, it keeps it safe, fun and fair for everyone and everybody has a good time," Shaikh said.
The deadline to register is May 25 with leagues beginning play in early June.
Shaikh noted Invado will also run indoor leagues in the fall and winter. Watch for registration details this summer.