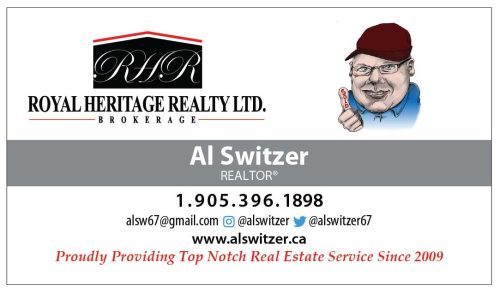 A joint police investigation has resulted in more than 20 people charged and the seizure of $4.45 million in controlled substances.
During the six-month project, the Durham Regional Police Service led a joint investigation in partnership with the Peterborough Police Service, Sault Ste. Marie Police Service, Brantford Police Service and supported by the Criminal Intelligence Service Ontario (CISO).  Multiple search warrants were executed and numerous arrests were made in Project Lancia. 
Project Lancia targeted a drug trafficking network, which was operating throughout the Province of Ontario.  Individuals were involved in the distribution of Fentanyl, Methamphetamine, Cocaine and illicit Cannabis products.
On Friday April 29, 2022, the Durham Regional Police alongside the Peterborough Police, the Ontario Provincial Police and Sault Ste. Marie Police, executed 24 search warrants at various locations in Peterborough, Toronto, Ancaster, Woodbridge, Caledonia and Sault Ste. Marie.
In total, 31 search warrants were executed during Project Lancia, which resulted in the arrests of 23 persons and 145 drug and firearm charges being laid. Approximately $4.45 million dollars in drugs, nine firearms, and $226,000 in cash was seized along with five motor vehicles as offence related property.
A complete list of everyone charged in Project Lancia is attached.
Previous media releases related to Project Lancia arrests and seizures can be found here:
https://bit.ly/3MPie3b and https://bit.ly/3vBq6zr.
Sault Ste. Marie Police laid additional charges in relation to this project.  View their release here: https://bit.ly/3y6sbF4
Anyone with new information about this investigation is asked to contact the Drug Enforcement Unit at 1-888-579-1520, ext 5800.
Anonymous information can be sent to Durham Regional Crime Stoppers at 1-800-222-TIPS (8477) or online at www.durhamregionalcrimestoppers.ca and tipsters may be eligible for a $2,000 cash reward.
145 CHARGES 23 ARRESTS
MONCUR, Samantha 25yrs of Norwood
Trafficking Cocaine
Trafficking Crystal Meth
Possession of Proceeds Over $5000
Conspiracy to Commit and Indictable Offence
ZARINCHANG, Davood 39yrs of Ancaster
Trafficking Cocaine
Trafficking Crystal Meth
Possession of Proceeds Over $5000 x2
Conspiracy to Commit and Indictable Offence
CUNANAN, Nino 41yrs of Toronto
Possession Cocaine for the Purpose of Trafficking
BAEK, Ali 54yrs of North York
Trafficking Cocaine
Possession Cocaine for the Purpose of Trafficking
TRUNKS, Corey 45yrs of Peterborough
Trafficking Cocaine
Trafficking Crystal Meth
Possession of Proceeds Over $5000
Possession Cocaine for the Purpose of Trafficking x2
Conspiracy to Commit and Indictable Offence
MORNINGSTAR, Kim 50yrs of Sault Ste Marie
Trafficking Cocaine
Trafficking Crystal Meth
Possession Cocaine for the Purpose of Trafficking x2
Possession Crystal Meth for the Purpose of Trafficking x2
Possession Fentanyl for the Purpose of Trafficking
Conspiracy to Commit and Indictable Offence
Possession of Cannabis for the Purpose of Distributing
Possession Other Controlled Drug for the Purpose of Trafficking
MORNINGSTAR, Anita 48yrs of Toronto
Possession of Proceeds Over $5000
Trafficking Cocaine
Conspiracy to Commit and Indictable Offence
NIEMINEN, Destiny 25yrs of Sault Ste Marie
Trafficking Cocaine
Possession Cocaine for the Purpose of Trafficking x2
Possession Crystal Meth for the Purpose of Trafficking x2
Possession Fentanyl for the Purpose of Trafficking
Conspiracy to Commit and Indictable Offence
JOHNSTON, Jacqueline 38yrs of Peterborough
Possession Cocaine for the Purpose of Trafficking
Conspiracy to Commit and Indictable Offence
Possession Proceeds Obtained by Crime Over $5000
FRIER, Daniel 36yrs of Markham
Possession Cocaine for the Purpose of Trafficking
Possession Prohibited Firearm No License
Possess Prohibited Firearm Knowingly Not Possessing a License
Unlicensed Person Possess Prohibited Device
Occupy Motorvehicle with Firearms
Possess Loaded Prohibited firearm
Making Automatic Firearm
Possess Firearm Contrary to Order
MORTON, Michael 36yrs of Peterborough
Possession Cocaine for the Purpose of Trafficking x3
Possession of Proceeds Over $5000 x2
Conspiracy to Commit and Indictable Offence
Possession Fentanyl for the Purpose of Trafficking x3
Possess Contrary to Order
Breach Prohibition Order x2
Possession Methamphetamine for the Purpose of Trafficking
Unauthorized Possession of Firearm
Unauthorized Possession of Firearm Knowing its Unauthorized
Careless Use/Handle/Store Firearm
Unauthorized Possession of Firearm x5
Unauthorized Possession of Firearm Knowing its Possession is Unauthorized x5
Unauthorized Possession of Prohibited Device
Contravention of Storage Regulations x5
Firearm w/Readily Accessible Ammunition x5
Tamper with Serial Number x2
Possession Psilocybin for Purpose of Trafficking
MRSIC, Nikola 25yrs of Toronto
Trafficking Cocaine
Conspiracy to Commit and Indictable Offence
POTTIE, Derek 41yrs of Toronto
Possession of Proceeds Over $5000
Trafficking Cocaine
Conspiracy to Commit and Indictable Offence
BOYER, Justin 32yrs of Norwood
Possession of Proceeds Over $5000
Conspiracy to Commit and Indictable Offence
BROWN, Carlson 39yrs of Caledonia
Trafficking Cocaine
MARTIN, Ronald 48yrs of Peterborough
Possession of Cannabis for the Purpose of Distributing x2
Possession Other Controlled Drug for the Purposing of Trafficking
GROVES, Wallace 40yrs of Peterborough
Possession Cocaine for the Purpose of Trafficking
FROMAN, Wendall 31yrs of Peterborough
Poss Restricted/Prohibited Firearm No License x2
Poss Restricted/Prohibited Firearm Knowingly Not Possessing a License x2
Possess Contrary to Order x2
Fail to Comply with Release Order x2
Store Firearm/Restricted Weapon Contrary to Regs x2
Possession Cocaine for the Purpose of Trafficking x2
CROLL, Sarah 32yrs of Peterborough
Unauthorized Possession of Firearm x5
Unauthorized Possession of Firearm Knowing its Possession is Unauthorized x5
Unauthorized Possession of Prohibited Device
Contravention of Storage Regulations x5
Firearm w/Readily Accessible Ammunition x5
Tamper with Serial Number x2
TRUNKS, Justin 23yrs of Peterborough
Possession Fentanyl for Purpose of Trafficking
Possession Psilocybin for Purpose of Trafficking
Possession Proceeds of Crime Over $5000
MARTIN, Ashley 37yrs of Peterborough
Possession of Cannabis for the Purpose of Distributing x2
Possession Other Controlled Drug for the Purposing of Trafficking
LOCKHART, Leanne 28yrs of Peterborough
Possession Cocaine for the Purpose of Trafficking
PEPLOW, Kerri 44 yrs of Sault Ste Marie
Trafficking Cocaine
Trafficking Crystal Meth