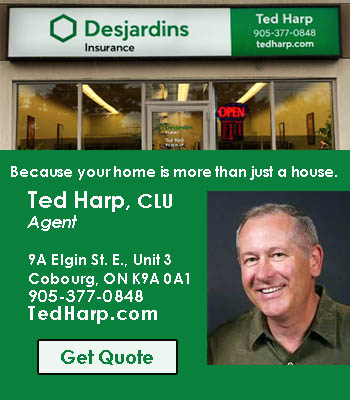 By Cecilia Nasmith/Today's Northumberland
Cornerstone Family Violence Prevention Centre has announced that its sixth annual International Women's Day luncheon has been postponed to May 5 due to current COVID-19 restrictions.
Taking place at the Best Western Plus Cobourg Inn and Convention Centre, this will be an in-person event that also allows participants to tune in virtually from home as well. Proceeds will help support hundreds of women and children to access Cornerstone programs and services 24 hours a day, seven days a week 365 days a year.
"Cornerstone's International Women's Day has become an annual event where our community can come together to celebrate and empower women," Manager of Community Engagement Janelle Eisler said in the announcement.
"It was really important for us to host an in-person event to help reconnect our community and celebrate women together. Given the current restrictions, we felt it necessary to postpone the event rather than switch to an all-virtual luncheon."
Organizers are excited to present Perdita Felicien as the luncheon's keynote speaker – world-renowned Olympic hurdler, television presenter and author of My Mother's Daughter. This memoir relates the mother-and-daughter story of their experience with domestic violence, accessing women's shelters and how a mother's love, grit and faith transformed her life.
The event will be presented by Lindsey Edwards, and tickets will go on sale in mid-March.
"Cornerstone is excited to be able to continue the tradition of celebrating women with the community and bring a story of hope to their supporters," the press release said.
For information on how to purchase tickets – or how to become involved with the event as a sponsor or partner or participating restaurant – contact Eisler at 905-372-1545 ext. 237 or jeisler@cornerstonenorthumberland.ca