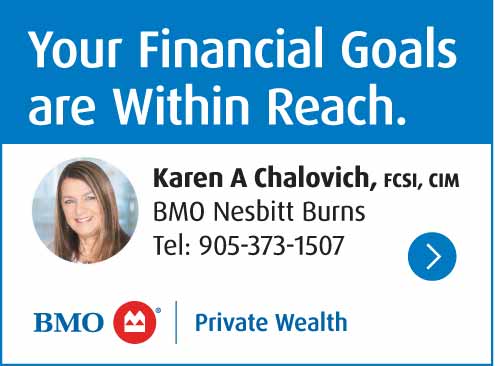 A number of people came to the rescue of a woman in Cobourg Harbour on Sunday, December 26, 2021.
Shortly before 4 p.m. emergency services were notified of a water rescue in Cobourg Harbour.
When crews arrived the woman had already been rescued.
The woman was semi-conscious and was covered with coats from her rescuers.
Hilary and her husband Shawn Torrison from Cobourg along with Hilary's sister Laura Blake from Mississauga were taking a stroll with family members in front of the Cobourg Yacht Club when they heard a splash and a head pop out of the water.
In disbelief for a short period of time at what they witnessed, they soon heard the cries of the woman yelling for help.
The three people ran to the end of the centre pier and noticed the woman clinging to a ladder but unable to move as hypothermia was setting in quickly.
"She couldn't get her leg up to the first run," said Shawn Torrison.
"We tried to help, but it did take awhile."
Torrison said he estimates the woman was in the bone-chilling water for approximately 10-minutes.
Mary Alice Legge and her brother Gordon were out taking a walk on Boxing day and again saw what happened, but at first thought it may have been a polar plunge.
It only took a matter of seconds to realize it wasn't.
The two grabbed a life-ring and handed it to the trio trying their best to get the woman up the ladder.
Torrison said he really wanted to go in the water and help her from the water, but realized he would have become a victim.
Torrison and his wife went down the ladder and working with the life ring they pulled the woman up from the water onto the pier.
Even with the three working together, Torrison admits, "we were barely able to get her out of the water."
The woman was unable to move, and compounding the problem were the layers of clothes the woman was wearing made it ever harder because they were wet.
Volunteer firefighter Calvin Slade saw what was happening from the marina parking lot and rushed to help calling 9-1-1.
"There was no way she could pull up herself," said Mary Alice Legge.
'I'm glad there was enough people around to do something."
Her brother adds, "she wouldn't have got out by herself."
The woman was rushed to hospital by paramedics. At press time her condition is unknown.