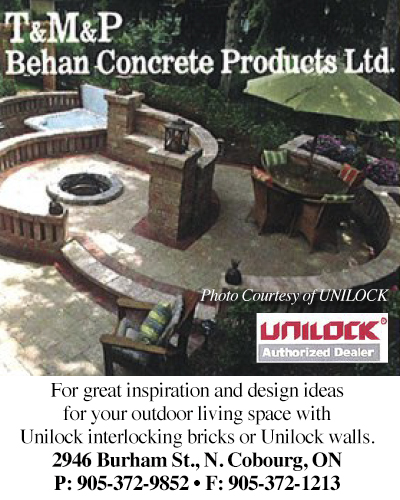 By Cecilia Nasmith/Today's Northumberland
Not many services go 15 years without an increase but – until Monday's committee-of-the-whole council meeting – Cobourg transit fares were one.
Council passed a motion instructing staff to implement the increases in Director of Public Works Laurie Wills's staff report as of Jan. 1.
The report recalled that the last increase took place in 2006 – to $2 from $1.75, with monthly passes going for $60, $50 and $30 (for adults, students and seniors respectively).
Since then, Wills noted, transit expenses have almost doubled, with the net operating cost rising from $329,357 in 2006 to $528,491 in 2019.
"Based on the 2019 annual ridership of approximately 108,372, the town's transit system costs the tax base $4.88 per ride," she estimated.
Improvements have also ensued, including the 2016 Where's My Bus app ($12,000), automated vehicle announcements ($18,400).
Recommendations call for the $2 fare to rise to $2.25 in 2022 and $2.50 in 2024
The current 50% seniors' discount is considered high, according to the town's 2014 transit study, and staff recommend the senior monthly pass discount be reduced to 25% and implemented gradually over the next three years. And the 15% student pass discount will rise to 25%.
This means the $60 adult pass will go to $62.50 in 2022 and to $65 in 2024.
The $30 seniors pass will rise to $36.25 in 2022 and to $48.75 in 2024.
And, finally, the $50 student pass will be reduced to $48.75.
Wills's final recommendation was for a regular review and adjustment of fares to keep pace with inflation and to maintain a reasonable user-community cost-sharing balance.
Mayor John Henderson said he applauded the long-overdue increase.
"I know there has been a significant time since we had any," the mayor noted.
"We all know, in budget, one of our most expensive items is transit, bar none, and I know we have to start to take steps," Henderson said.
"I think we have to start to realize we do have a transit system, but we have to balance it out on the other end as well. I think, for a significant time, council has been subsidizing transit at a significant amount, and we have to find a better way forward."
Councillor Nicole Beatty relayed her comments on a magazine article she had been reading about encouraging young people to use public transit. She amended Councillor Brian Darling's amendment to have staff implement the rate increase with a direction to staff to research a pilot project that would offer young people aged five to 12 free access to transit – with a report back to council's Feb. 14 committee-of-the-whole meeting.
Mayor John Henderson noted that the 2022 budget should be finalized by that time and asked Beatty where the money might come from.
"I'm just asking for research at this point," she said.