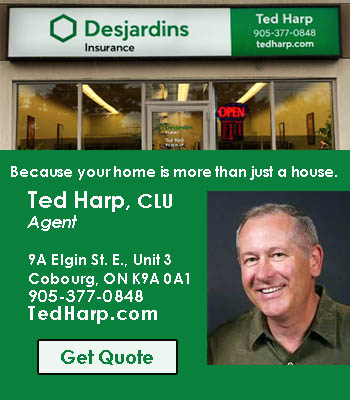 It was a busy day around Cobourg on Thursday, December 2021.
The finishing touches were being put in place on the bandshell in Victoria Park getting ready for Christmas Magic to begin. And when the wind picks up along the shoreline it usually means the surfers hit the waters of Lake Ontario.
Along with that for a few minutes a rainbow appeared over St. Peter's Anglican Church on King Street and a number of geese were heading for shelter of the inner harbour.