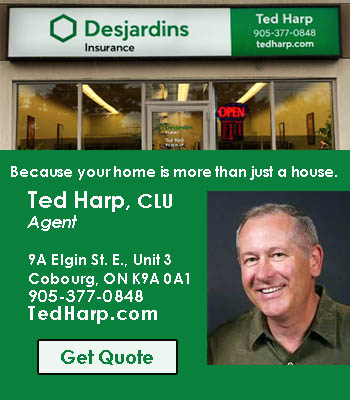 Post-concert blues are a real feeling, just ask anyone who attended Northumberland Rocks Back. The outdoor benefit concert held in August showcased local talents Cale Crowe, The Spirits, Jeremy Macklin, and Jesse Slack with stories from frontline workers and local volunteers.
The concert raised $25,172 of which, $18,672 was donated to the Northumberland United Way COVID-19 Community Relief Fund. Since it launched at the beginning of the pandemic, the fund has helped over 30 local organizations, providing services and programs to residents of Northumberland.
"Northumberland Rocks Back was proud to work with the Northumberland United Way to ensure all the funds raised from the concert will support local community organizations and impact residents," said Graham Beer, Chair of Northumberland Rocks Back and Executive Producer of Cobourg Media.
United Way and Northumberland Rocks Back are thrilled to share an update on the recipients of the COVID-19 Community Relief Fund. To date, eight organizations were approved for a total of $20,300 including:
Transition House: Staff support to carry out additional COVID-19 testing
SONG (Sounds of the Next Generation): Online classes for students who are unable to attend in person, and specialized singing masks for in-person choral students
Community Health Centres of Northumberland: Emergency Food Cupboard program
The Salvation Army Cobourg and Port Hope Community & Family Services: Food Bank for the purchase of basic staples
YMCA: Mothers of Newborns program
Five Counties Children's Centre: Improvement of backyard facilities to provide treatment sessions to 1,200 clients and families
The Help Centre of Northumberland: Grocery shopping and delivery for seniors at risk due to COVID-19
La Jeunesse Choirs: Purchase of sound equipment to enhance the sound of members singing while wearing masks
"The proceeds to Northumberland United Way from this amazing event have gone directly back into the community," says Bobbie Dawson, CEO. "With your generous support, we are helping local not-for profit organizations continue to provide essential services during these challenging times."
Northumberland United Way launched the Northumberland United Way COVID-19 Community Relief Fund on March 13, 2020. This was created immediately following Premier Doug Ford's decision to close Ontario schools, and days before stay-at-home orders were put into place, making Northumberland United Way one of the first United Ways in Canada to create a COVID-19 response fund.