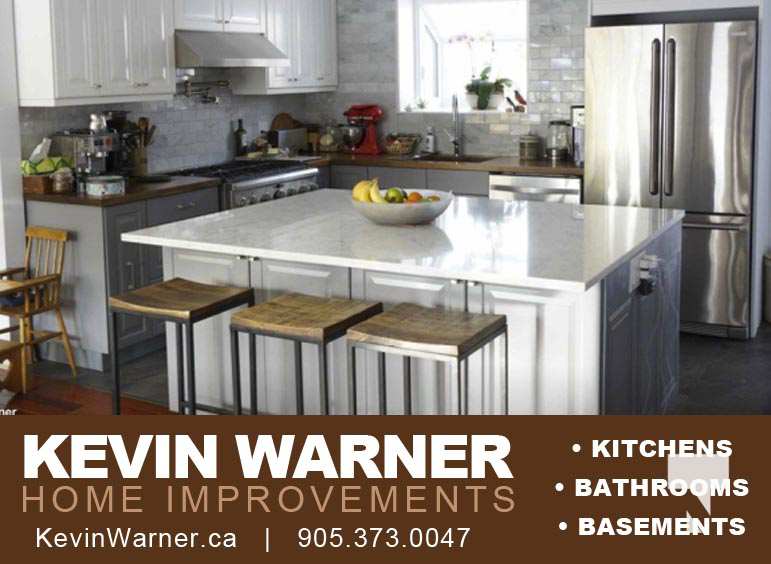 The community will have not just one, but two chances to win while supporting a great cause this fall with the return of the "Love Your Home" Raffle presented by Home Hardware Building Centres in Cobourg, Port Hope, and Brighton. Now in its second year, proceeds from this raffle will support Northumberland Hills Hospital (NHH) Foundation's Galalicious event, helping to fund priority medical equipment and technology at NHH.
Tickets for the "Love Your Home" Raffle are priced at $50 each or $125 for three and are available for purchase from the Foundation until November 12. Participants will have the chance
to win the first-place prize of a $5,000 gift card to Home Hardware or a second prize of a custom masonry build up to $3000 donated by Streamline Custom Masonry.
"The owners of our local Home Hardwares have been incredible supporters of NHH for many years now, and we're thrilled to work with them once again to present this exciting raffle," shares
Rhonda Cunningham, NHH Foundation Executive Director. "With Streamline Custom Masonry also on board this year, participants will have an additional chance to win. We want to thank
both of these awesome local business partners for their support in helping to raise imperative funds for NHH."
"We're proud to once again present the 'Love Your Home' Raffle in support of NHH Foundation," says Brad O'Neill, Co-Owner of Gilmer's Home Hardware Building Centre in Port
Hope, Cobourg Home Hardware Building Centre, and owner of Brighton Home Hardware Building Centre. "Our hospital plays a vital role in our community and we want to do our part to
help ensure high quality care remains close to home should our customers, teams, friends, families, or neighbours need it."
Tickets for the "Love Your Home" Raffle can be purchased at www.Galalicious.ca, where more information on Galalicious can also be found. For the 2021 gala event, community members are
invited to enjoy a night out at their choice of 11 restaurants across west Northumberland on November 6, 2021. Participating restaurants have created special menus for the evening and
offer a range of experiences so guests can choose their own gala experience.
Tickets and reservations for Galalicious can also be purchased by contacting Megan Fluxgold, NHH Foundation Community Engagement and Events Specialist at mfluxgold@nhh.ca or 905-
372-6811 ext. 3068. While attendance for Galalicous must be confirmed by November 3, 2021, raffle tickets will be on sale until 2:00p.m. November 12, 2021.