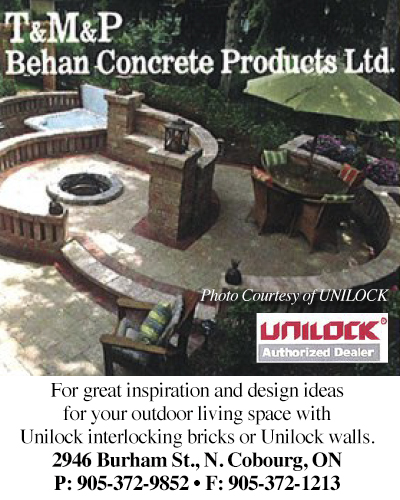 Circa 1818 cannabis dispensary held their grand opening in Cobourg on Saturday, July 31, 2021.
The dispensary is located at 8 Strathy Road, Unit #3 and owner Brandon Hartmann proudly says it is the only locally owned store in Northumberland County
With a management team having over 25-years of retail experience at Circa 1818 and Hartmann said he's been working on the store for nearly eight months.
"Retail is in our blood. We know how to cater to our customers. We know how to order products to meet their needs."
"We created this entire store in honour of Cobourg and there are a lot of cool pieces that are a nod back to the community that I've lived in for 27-years."
From the outside to the inside Hartmann has created a business that incorporates many different things about Cobourg – including the name of the business which is the year Cobourg was named.
From the logo which comes from the Coat of Arms of the town to the slogan, "feel good vibes for the feel good town"
Hartmann said the goal was to create a business that was safe and welcoming to everyone.
From topicals, vapes, pre-rolls, edibles, flowers and drinks the store has a wide variety of products.
"We've got products from people who are just beginning to use cannabis as well for people who have been using cannabis for their entire life."
Hartmann said supporting local is extremely important to him with almost all the construction to create the store done locally.
One of the highlights Hartmann had constructed was a custom-jet water mapped metal image of the town of Cobourg that hangs on the wall.
Because parking is at the rear of the store, Hartmann also created the storefront at the rear.
"We wanted it easily accessible for our seniors. We also did that because we wanted to keep that discreet for anyone that wanted a little bit of confidentiality to be able to walk in and out of the building without being seen on a busy road."
Cobourg Mayor John Henderson was on hand for the grand opening on Saturday and said he was extremely impress with the store and the connection Hartmann has done revolving around the town.
"I noticed the heritage connection, not only in the name, but in the symbols and the colours."
Henderson added he was thoroughly pleased Hartmann included as much local content in the construction as possible to the new business.