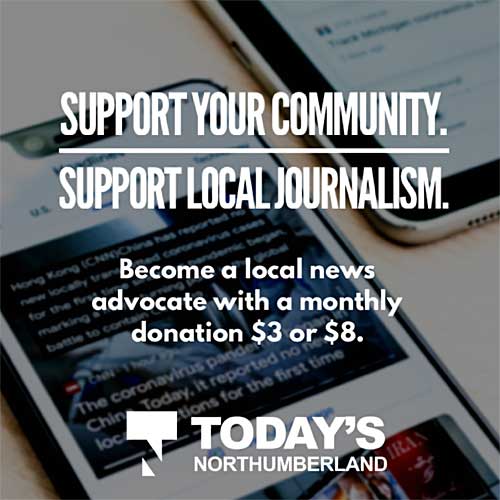 The driver of a 2017 Challenger escaped serious injury after the vehicle rolled on its roof in Cobourg on Tuesday, July 13, 2021.
Shortly after 8 p.m. Cobourg Police were dispatched to Brook Road North, north of the railway tracks for a vehicle that had rolled onto its roof.
The vehicle was heading northbound when the driver lost control. The vehicle spun out, went into the ditch and landed on its roof.
The driver managed to climb out of the vehicle and called 9-1-1.
The driver suffered a minor injury to his hand, but the care was destroyed in the rollover.
Police are still investigating.