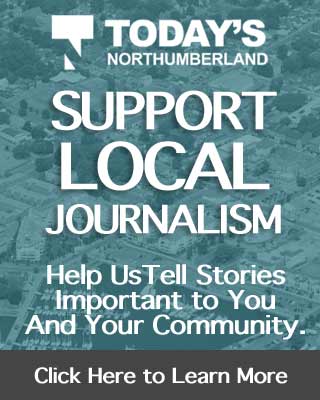 Today's Northumberland joined David Doherty from Dortwood Observatory to take in the annual solar eclipse on Thursday, June 10, 2021.
Dorherty went to the parking lot of the Rural Faith United Church on Dale Road in Hamilton Township at approximately 5:30 a.m. to take in the viewing and the highest possible vantage point.
Dorherty said this years annular solar eclipse was only available for viewing in a very small portion of Canada.
"It's called an annular because it's at a distance that the moon doesn't exactly cover the sun like it does in a total eclipse. It left a "ring of fire," but we didn't get to see that."
Doherty has been following the stars for most of his life said that seeing any eclipse definitely falls under the "cool factor."
The next total eclipse for viewing in this area is 2024.
Today's Northumberland asked Doherty is there was life elsewhere other than earth.
"Sure, just different kinds. We have no idea. Nobody has dropped down here and said, "hey I'm from planet X."
"But there could be all kinds of microbial, all kinds of life out there. We find it in all kinds of places on this planet that shouldn't exist, but it does."
"Life just persists."
Dortwood Observatory is a private observatory located in Hamilton Township that is for non-profit. Donations are accepted and all donations go to telescopes at local libraries.