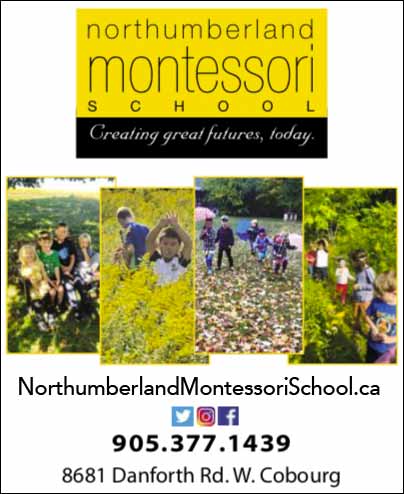 CLICK HERE TO WATCH VIDEO INTERVIEW
Anti-lockdown protestors took their protest to Port Hope on Saturday, June 5, 2021.
Although there were still a few people in front of Victoria Hall in Cobourg, the vast majority of the anti-lockdown protestors headed to the sidewalk on Peter Street in front of Peterborough/Northumberland MPP David Piccini's office.
Port Hope Police received complaints from people and attended and spoke with the protestors about the noise from a nearby speaker.
At one point one man who was wearing a mask shouted at the protestors from the north side of the street. Both sides shouted remarks across the four lanes of traffic, but in the end the man walked away shaking his head.
Another man walked across the street to explain his point and listen to the protestors side.
Joyce Matthys from Port Hope held a sign that stated, "Piccini Supports Tyranny."
Matthys said that she looked on Piccini's Facebook page on Saturday and noticed a post about when he spoke on respect, wisdom and humility after taking part in a Remembrance Walk in Hiawatha First Nation on Friday in honour of the remains of 215 children found on the former grounds of the Kamloops residential school.
But Matthys said, "what happened to them is exactly what's happening now," referring to the 215 Indigenous children.
Because she said Piccini voted to extend the emergency, "when there is no emergency."
Matthys said there is, "zero evidence and zero discussion."
"Governments have a plan, created the ground work of fear, bribery and bullying pawns (police and bylaw officers) to force us into a corner. This is exactly how the indigenous people's were manipulated not so long ago."
"He's doing the same thing that happened 200 – 100 years ago."
"He's trying to look like he's sorry for them and yet he's turning around and doing the same thing to us."
"Complete tyranny."
Piccini's Facebook post stated, "This is an open wound that will forever be a scar on our nations history.
I spoke to three things shared with me in advance from the Chief:
Respect – I joined members of the Hiawatha community and beyond out of profound respect to the lost generation, stolen from their homes. Respect for the community that gathered in mourning & respect for those who will guide us in reconciliation.
Wisdom – The need for public policy makers at all levels to gain wisdom from meaningful engagement and dialogue with Indigenous leaders and communities.
Humility – I approached with a strong sense of humility, in not ever fully grasping the magnitude of what it must be like to lose a generation of children, stolen from their homes. "