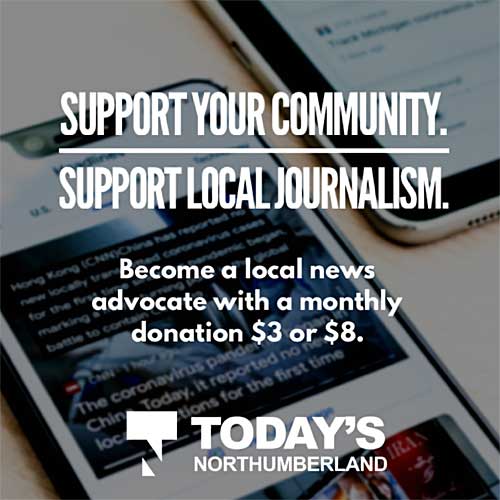 A recreational vehicle was destroyed by fire on Highway 401 at Cobourg on Monday, November 2, 2020.
At approximately 11 a.m. Cobourg Fire Department along with Hamilton Township Fire Department were dispatched to westbound lanes of Highway 401 just of Country Road 45 for a recreational vehicle on fire.
Ontario Provincial Police say a heavy tow truck was hauling the RV from Consecon in Prince Edward County to the Stouffville area.
Just west of County Road 45 the rear axle broke and the tow truck driver immediately pulled over just east of the Ontario Street overpass.
An OPP officer also witnessed the incident.
A fire was immediately detected underneath the rear portion of the camper and although a fire extinguisher was utilized the flames grew more intense and eventually engulfed the camper.
The westbound lanes of Highway 401 were shut down in the area for approximately 30-minutes while the fire was brought under control.
There were no injuries.