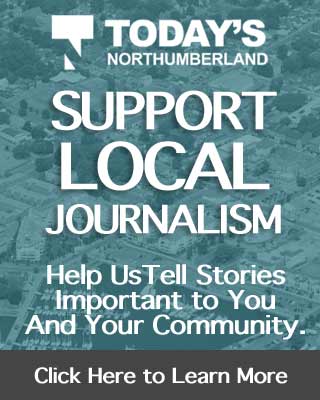 A Pickering bank was robbed at gunpoint yesterday afternoon.
On Tuesday, September 15, 2020, at 3:56 p.m., two masked males entered the CIBC on Kingston Road and Rougemount Drive in Pickering. One of the males brandished a firearm and accosted an employee. They demanded cash, but, after a short time, they left the scene with no money. This location is a digital banking site and has no cash on the premises. They were seen driving off in a black Mazda sedan.
No one was physically injured during the incident.
The suspects are described as: male, black, approximately 19 to 25 years old with thin builds.
The suspect vehicle is described as a black four-door Mazda.
Anyone who was in the area at the time and may have dash camera footage is asked to contact police
.
Anyone with new information about this investigation is asked to contact Det. Carter. of the Major Crime Robbery Unit at 1-888-579-1520 ext. 5359.
Anonymous information can be sent to Durham Regional Crime Stoppers at 1-800-222-TIPS (8477) or online at www.durhamregionalcrimestoppers.ca and tipsters may be eligible for a $2,000 cash reward.