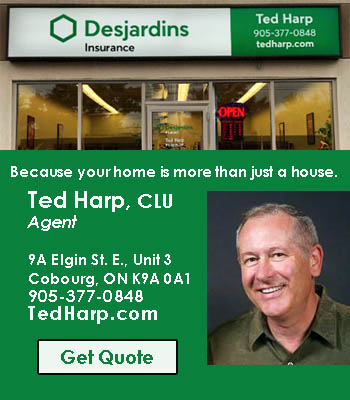 (NORTHUMBERLAND, ON) – The Northumberland Detachment of the Ontario Provincial Police (OPP) dealt with 217 incidents this past week, here are some examples:
July 3
· An officer conducted a traffic stop in Campbellford, ON for a Highway Traffic Act offence. As a result of an investigation 29 year old Seth Gray from Trent Hills ON, was arrested and charged with fail to comply with recognizance. He was held in custody pending a bail hearing at the Ontario Court of Justice in Cobourg.
· Police responded to a report of a domestic dispute in the Alnwick -Haldimand Township area. After a thorough investigation it was determined that there were no grounds for criminal charges. The involved parties did not reside together.
July 4
· Just before noon police received a complaint from a Brighton resident regarding a suspicious female who approached him at the front door to his home. He told officers the main door to his home as well as his garage doors were wide open. The female was described as being in her mid-fifties with a European accent. The female suspect asked if he was interested in selling his house. When he advised her that he was not interested the female got into a white Nissan sedan and headed south bound. No plate was obtained. Patrols of the area were conducted and the suspect was not located. The OPP encourage the public to report any suspicious activity and to provide as much detail as possible including licence plate numbers to assist with their investigation. The OPP reminds all members of the public to be aware of their personal safety at all times and to make sure that windows and doors are always locked when you are away from your home.
· Police responded to a dangerous condition on County Road 28 in Port Hope ON, involving a tractor trailer carrying a load of long tubes that appeared to be shifting. Officers located the vehicle in a parking lot and spoke to the driver who was observed to be securing the load.
July 5
· Just after 9 p.m. officers responded to the Hastings area for reports of a male threatening people with what appeared to be a knife. Upon officers arrival the male sped off in his silver sedan but was located by police a short distance away. A high risk takedown was initiated and the male was taken into custody. As a result of the investigation 57 year old John Clark from Trent Hills ON, was arrested and charged with the following offences:
– Uttering Threats (two counts)
– Possession Of a Weapon
– Causing a Disturbance
– Possession of a Schedule II Substance
– Unauthorized Possession of a Firearm
– Assault with a Weapon
The accused was held in custody pending a bail hearing at the Ontario Court of Justice in Cobourg.
· A Cramahe resident reported that her 2006 green Ford Escape with Ontario licence plate number CANR 167 was parked in her driveway on Peacock Lane in Cramahe Township. She went to go to work and realized it had been stolen sometime overnight. The vehicle was unlocked and the keys were left inside. Police would like to remind the public that an unlocked vehicle could not only result in an obvious loss of anything that may be left in it, but could allow an opportunistic thief the ability to gain valuable documentation that could lead to identity theft. Lock it or Lose it; it's that simple. *
Northumberland OPP officers investigated 12 accidental 911 calls, 9 motor vehicle collisions, 29 traffic related complaints and conducted 4 RIDE programs during this time period.
*Northumberland OPP is asking for the public's assistance with these ongoing investigations and would ask that anyone with information on these crimes call their nearest OPP detachment. Should you wish to remain anonymous, you may call the Peterborough/Northumberland Crime Stoppers at 1-800-222-8477 (TIPS) where you may be eligible for a cash reward of up to $2,000 and not have to appear in court.