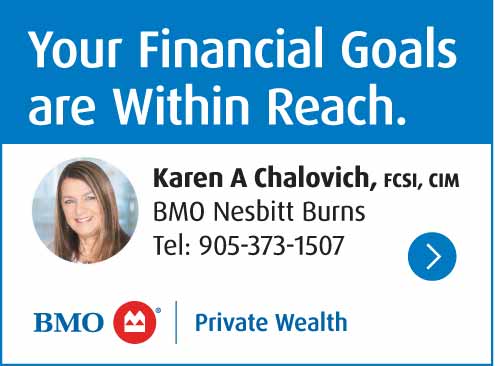 WEEKEND NEWS BRIEF
(NORTHUMBERLAND, ON) – The Northumberland Detachment of the Ontario Provincial Police (OPP) dealt with 127 incidents this past weekend, here are some examples:
June 23
· Police were advised of a theft of a black tandem trailer loaded with interlocking brick stolen from a residence on Burwash Road in Hamilton Township. The owner returned home to find the trailer missing with tracks leaving his property. Attached to the trailer was an Ontario plate M2371Z *
· Officers responded to the day use area in Presqu'ile Provincial Park for a motor vehicle that was reported to be flipped on its side. As a result of the investigation Saeid Eghdami (age 19) of Thornhill ON, was arrested and charged with Care or Control While Impaired (Alcohol) and Fail or Refuse to Provide Sample. He has been released and is scheduled to appear at the Ontario Court of Justice in Cobourg on July 25, 2018.
· A 27 year old male from Trent Hills was arrested and charged under the Liquor Licence Act after he was observed by officers to be staggering in a ditch along County Road 50 north of Campbellford. The male was held overnight and released once sober.
· A 21 year old male from Brighton ON, was arrested and charged for being intoxicated in a public place once he was located on Main Street in Brighton after it was reported he was refused service at a local area business. He was held overnight and released once sober.
June 24
· A 2003 red and yellow Suzuki RM250 dirt bike was reported stolen from a residence on County Road 30 north of Campbellford On, sometime between June 17 2018 and June 23, 2018. The owner had just recently listed the bike on Kijiji.*
· Officers responded to a camp site near Rice Lake Drive North in Hamilton Township after it was reported that someone had broken a window on a trailer that was parked on a site sometime between the evening of June 23, 2018 and the early morning of June 24, 2018. The investigation is ongoing*
Northumberland OPP officers also investigated 11 accidental 9-1-1 calls, 13 motor vehicle collisions, 25 traffic related complaints and conducted 7 RIDE programs over the weekend.
*Northumberland OPP is asking for the public's assistance with these ongoing investigations and would ask that anyone with information on these crimes call their nearest OPP detachment. Should you wish to remain anonymous, you may call the Peterborough/Northumberland Crime Stoppers at 1-800-222-8477 (TIPS) where you may be eligible for a cash reward of up to $2,000 and not have to appear in court.