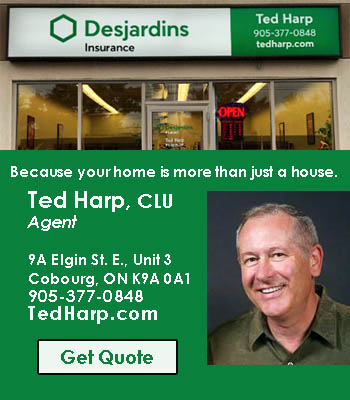 'Homegrown Festival' Theme Planned for 2018 Canada Day Celebrations in Port Hope
FOR IMMEDIATE RELEASE
Tuesday, June 19, 2018 – Port Hope, ON
The Municipality of Port Hope is busily preparing for their upcoming annual Canada Day celebrations, with a weekend full of events throughout the community, beginning on Friday, June 29, through to Sunday, July 1.
"Our Canada Day celebration is always an anticipated event in the community, and a great way to kick-start the summer in Port Hope," acknowledged Bob Sanderson, Mayor of the Municipality of Port Hope. "It's a joy to see the community filling our downtown streets, businesses, and parks, and making the most of the celebrations. We're looking forward to another wonderful weekend full of activities."
This year is the first that the Municipality has planned and coordinated the full event, which was previously hosted by the Kinsmen Club. The goal for the Port Hope Canada Day celebration is to present a homegrown festival that reflects the spirit of the community and bring everyone together for a shared experience.
Highlights of the 2018 Port Hope Canada Day celebrations include:
Friday, June 29
• Dusk – Outdoor Movie in Memorial Park, featuring summertime classic, The Sandlot.
Saturday, July 30
• 4:00 p.m. – The Port Hope & District Agricultural Society is hosting a full scale Demolition Derby at the Town Agricultural Park (62 McCaul St). Gates open at 2 p.m., Derby starts at 4 p.m. Admission is $7. Children 12 and under are free. Information about participating in the Derby can be found online at porthopefair.com
Sunday, July 1
• 9:00 a.m. – 3:00 p.m.: Canada Day Show N' Shine car show, feature antiques, classics and custom vehicles.
• 10:00 a.m. – 11:00 a.m.: Yoga in the Park. A guided stretch-out hosted by Spraoi Yoga.
• 11:00 a.m.: Refreshment Gardens and Food Vendors Open in Memorial Park, hosted by the Port Hope Rotary Club.
• 11:00 am – 1:00pm: Wagon Rides – pick up on Queen Street.
• 11:00 a.m. – 3:00 p.m.: Interactive activity stations open in Memorial Park, including face painting by Northumberland Child Development Centre (NCDC); an obstacle course, run by Northumberland Sports Council; community picnic blanket and selfie station, organized by local Artist Leslie Smith; plus bouncy castles and a science themed "Try It" booth, hosted by the Parks, Recreation and Culture (PRC) Department.
• 11:30 a.m. – 12:30 p.m.: Pre-parade entertainment in Memorial Park: Aspire Acrobatics will perform.
• 1:00 p.m.: Canada Day Parade begins (Walton Street to Queen Street and Augusta Street).
• 1:45 p.m.: Following the parade, an Official Canada Day ceremony takes place in Memorial Park, including the singing of "O Canada" and cake cutting.
Entertainment in Memorial Park
• 2:00 p.m. – 4:00 p.m.: Joe Harvey Band
• 4:00 p.m. – 6:00 p.m.: Tight Quarters
• 6:00 p.m. – 8:00 p.m.: Garage Dog
• 8:00 p.m. – 10:00 p.m.: Storm the Palace
Grand Finale
• 10:15 p.m.: Spectacular fireworks display at the East Beach pier.
Please note that the parade time has been moved to 1 p.m. for 2018.
Our partners and sponsors play a key role in uniting our community for shared and engaging experiences on Canada Day. Many generous supporters have come forward to help in the delivery of this community celebration. To view the list of sponsors and for the full event schedule, visit porthope.ca/canada-day.