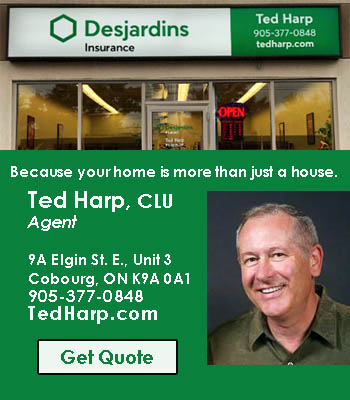 Cecilia Nasmith/Today's Northumberland
Cobourg council voted at Monday's committee-of-the-whole meeting to execute the agreement with the province to accept $54,843.19 under the Ontario's Main Street Revitalization Initiative.
The motion put forth by Deputy Mayor John Henderson called for the money to be split three ways – $6,000 to complete the Victoria Hall exterior-lighting project, $10,000 to extend the Downtown Business Attraction Project with advertising and window wrapping, and a $38,843.19 boost to the Community Improvement Program.
And that last amount is on top of the commitment council has already made to the program in its budget, Henderson noted.
The concept of window wrapping puzzled more than one councillor.
"It's a lot of money for a wrap," Councillor Suzanne Seguin commented.
Councillor Debra McCarthy said she had seen this kind of thing in Huntsville on vacant businesses. It amounts to an attractive billboard rather than a chance to peer into empty windows into a vacant, foreboding interior.
Chief adminstrative officer Stephen Peacock agreed to provide council with a visual report of what a window wrapping is and what they hope to accomplish with it.
Peacock added that the division of money is only a framework of how the town expects to spend it.
"These numbers can be refined as we go forward, and we can even change the project as we go forward," Peacock said.